Montgomery County Artist Residency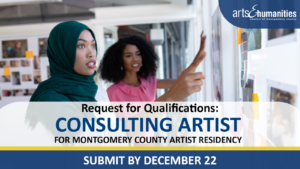 The Arts and Humanities Council of Montgomery County (AHCMC) seeks a Consulting Artist to provide mentorship and training to a cohort of local artists-in-residence within three Montgomery County Regional Service Areas (RSA): Mid-County, Upcounty and East County. The Consulting Artist will provide guidance to the three artists as they undertake a year-long residency project with the goal of engaging community members within their RSA in a series of community conversations and gatherings through the lens of a creative practice.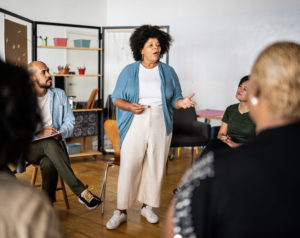 The Consulting Artist may advise the artists-in-residence on their creative approaches to these gatherings which might include art making workshops, performances, research-based exhibitions, or other endeavors aligned with the artist's own practice. Topics may include but are not limited to: community identity; resilience; vitality; economic development and financial security; housing; transportation; healthcare and food access; education; and many others.
For full RFQ, eligibility requirements, and timelines CLICK HERE.
As part of their role, the Consulting Artist will lead a training on community-engaged public art for Montgomery County-based artists; contribute to the selection of one artist-in-residence per Regional Service Area; provide mentorship and regularly meet with the artists-in-residence throughout the year-long project; and collaborate with AHCMC staff to support artists in navigating relationships with their RSA contacts and local communities.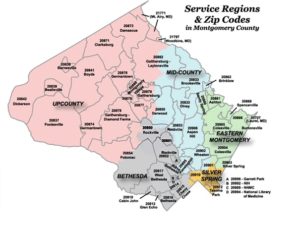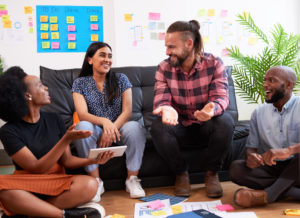 The Consulting Artist will receive an all-inclusive artist fee of $28,500. This position is expected to be active from February 2024 – May 2025. This is expected to be a hybrid remote/in person position, with trainings and events taking place in person, and regular mentorship meetings occurring remotely or in person.
Equity & Inclusion
With the acknowledgement and understanding that access to resources has been historically limited for certain groups of people, AHCMC is committed to cultural equity within all funding activities and to serving communities that have been traditionally underrepresented in mainstream funding, discourse, leadership, and resource allocation including, but not limited to, Black, Indigenous, Native American, Latinx, Chicanx, Arab, MENASA (Middle Eastern, North African, South Asian), Asian, Pacific Islander, and other communities of color, socio-economically disadvantaged communities, differently abled individuals and/or people with disabilities, and Two-Spirit, Lesbian, Gay, Bisexual, Transgender, Queer, Intersex, and Asexual constituents. Artists in these communities are highly encouraged to apply.
To Apply
After reviewing the full RFQ, interested applicants may submit their required materials using this Online Form.