Core Staff
AHCMC's highly experienced and effective core staff serve a variety of constituents including organizations, individuals, educators and the general public. Core staff lead the key functional areas for AHCMC which includes: grants, communications, program services, advocacy, policy development, strategic planning and administration.
Suzan E. Jenkins, Chief Executive Officer
Contact
Suzan E. Jenkins is a leader in the non-profit arts and culture sector having served in executive positions at the Rhythm and Blues Foundation, the Smithsonian Institution and the Recording Industry Association of America.
A Peabody Award winning producer of the radio series Let the Good Times Roll for Public Radio International, Jenkins has been recognized for her leadership and entrepreneurial endeavors, including by the Gazette of Politics and Business, Women Business Leaders of Maryland, Jazz Alliance International, the Mid-Atlantic Jazz Festival and Glen Echo Park Partnership for Arts and Culture. As co-founder of the Nonprofit Energy Alliance, Jenkins is the recipient of Washingtonian Magazine's Green Giant Award.
Jenkins serves on the Boards of Maryland Citizens for the Arts and Nonprofit Montgomery; as a mentor for Women of Color in the Arts; on the Montgomery County MD Remembrance and Reconciliation Commission; on the Community Advisory Council of WETA and on the American University Arts Management Advisory Council. Jenkins has been a fellow of National Arts Strategies: Chief Executive Program and a former Board member of DataArts, previously known as the Cultural Data Project. Jenkins is an Executive Coach and holds an Honorary Degree in Public Service from Montgomery College, MD; a BS in Psychology and Management, and an MBA from the University of Maryland.
Joe Frandoni, Deputy Director
Contact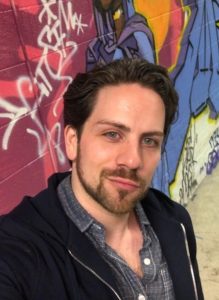 Joe Frandoni has worked in arts management and advocacy for the past seven years; advocating for expanded cross-cultural dialogue, increasing visibility for artists, and implementing innovative business solutions for cultural nonprofits. Having earned a Masters Degree in Arts Management from Carnegie Mellon University as well as his Graduate Degree in Innovation and Organization of Culture and the Arts from the University of Bologna in Bologna Italy, Joe brings with him an extraordinary amount of knowledge and experience. Always striving to help arts organizations expand their brand and implement sustainable business solutions, he has held previous positions with the DeVos Institute of Arts Management at the Kennedy Center, the Center for Arts Management and Technology and as a private consultant providing capacity building, strategic planning and marketing services to a myriad of different local and regional cultural organizations. A native of Ohio, he is very excited to work with all of the arts and humanities organizations that the AHCMC serves and become involved with the incredible cultural initiatives that are taking place in Montgomery County.
Takenya LaViscount, Grants Director
Contact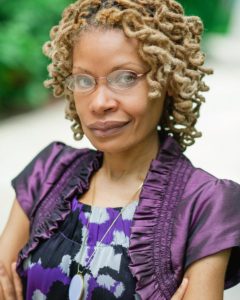 Takenya LaViscount has thirteen years of experience working for arts organizations, communicating the vital importance of the arts to the public both locally and nationally. Prior to joining AHCMC, she managed the Challenge America grant program for the National Endowment for the Arts (NEA), and contributed to the agency's role in grants management for eight years. Challenge America is a national, multidisciplinary funding source that enables eligible entities, particularly those organizations that are small or mid-sized, to extend the reach of the arts to underserved populations—those demographics whose opportunities to experience the arts are limited by geography, ethnicity / race, economics, or disability. She managed over 500 grant awards for professional arts programming and for projects that emphasize the potential of the arts in community development. Takenya was employed as a fundraising professional by Washington Performing Arts Society (WPAS) and the Smithsonian Institution Traveling Exhibition Service (SITES). She earned a Masters Degree in Arts Management from American University, takes voice lessons, and loves to sing when time permits. A native New Yorker by birth, Takenya has proudly called the DMV her home for over fifteen years.
Karen Judson, Grants Manager
Contact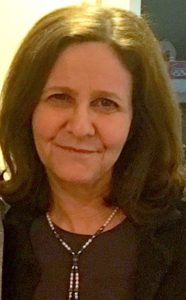 Karen Judson recently joined the team at AHCMC as Grants Program Manager. She comes to AHCMC from Ronald McDonald House Charities of Greater Washington DC (RMHCDC) where she was Director of Programs and where for many years she was responsible for administering a grant making program. Until 2016, a separate and dedicated revenue stream permitted RMHCDC to support the work of other local nonprofits. Those nonprofits provided services to vulnerable and/or under-served children in the greater Washington DC region, including many focused on ensuring access to the arts. Karen holds master's degrees in Social Work and in Public Administration. She has held various volunteer positions in the County, including serving on the Montgomery County Council's Grants Advisory Group. A lifelong County resident, Karen appreciates the vibrant local arts scene and has enjoyed sharing it with her family. Karen is thrilled to be at AHCMC, supporting its mission of promoting and expanding arts and humanities in the community. She especially looks forward to assisting area artists and arts organizations submit proposals that make the best possible case for funding.
Ana-Alicia Feng, Grants Assistant Manager
Contact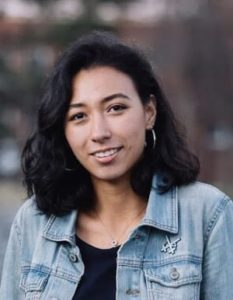 Ana-Alicia Feng has over 4 years of experience in the arts and humanities sector, striving to streamline data systems and improve audience engagement through research. Coming from a passion for visual arts, she received a Bachelor of Arts in Studio Art with a concentration in Painting, a Bachelor of Science in Marketing, and a minor in art history from the University of Maryland, College Park to further her career capabilities in a creative yet practical approach to arts administration. Prior to joining AHCMC, she has held positions at the National Gallery of Art, the Phillips Collection, the Library of Congress, and the University of Maryland Art Gallery. She has also offered freelance marketing and graphic design services to artists, non-profits, and patrons of the arts. As a Montgomery County native, Ana-Alicia is excited to work with the organizations in her community to help the arts and humanities flourish.
Krystle
Seit

, Grants Coordinator
Contact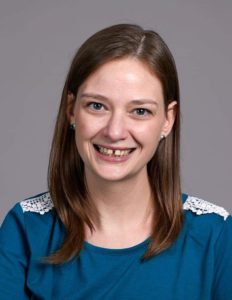 Krystle Seit is a creative, experienced arts professional who has worked throughout the mid-Atlantic region. With close to twenty years of experience in theatre, teaching artistry, arts administration, and program management, she has witnessed the power of the arts to advocate, to educate, and connect communities. Originally from the New York and New Jersey area she has worked with organizations such as Premiere Stages, New Jersey Performing Arts Center, National Dance Institute, Imagination Stage, and Kean University's Theatre Conservatory. Passionate about making arts experiences accessible to all people regardless of age, ability, or circumstance Krystle was fortunate enough to work with many DC arts organizations and individual artists during her recent time as a Grants Management Specialist with the DC Commission on the Arts & Humanities. A Montgomery County resident, she is looking forward to continuing her work in grants and furthering AHCMC's mission by supporting artists and arts and humanities organizations intentionally and equitably. As a performer Krystle works with "Spoonie Theater", a fully virtual theater group aiming to include folks with varying disabilities. 
Flannery Winchester, Public Art Manager
Contact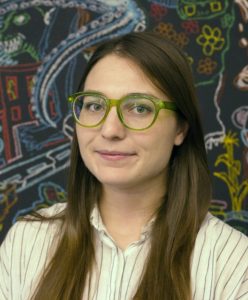 Flannery grew up in South Florida and began drawing, painting and making things with her hands from an early age. Prior to joining AHCMC, Flannery supported artists and arts organizations creating public-facing, community-engaged projects throughout the borough of Manhattan while working with the Grants & Services team at the Lower Manhattan Cultural Council (LMCC). Previously, she worked with the Cultural Affairs department at the Baltimore Office of Promotion & the Arts (BOPA), where she supported artists in the process of creating temporary public art projects and managed educational programs at School 33 Art Center. Flannery earned her B.F.A. in Interdisciplinary Sculpture from the Maryland Institute College of Art and her M.A. in Arts Administration from Goucher College. She is passionate about connecting artists with critical resources and communities with great arts and cultural experiences. Flannery joined AHCMC in 2022 and is thrilled to be working with Montgomery County's artists and communities in her role managing the Public Art Program.
Brittney Dubose, Marketing & Communications Manager
Contact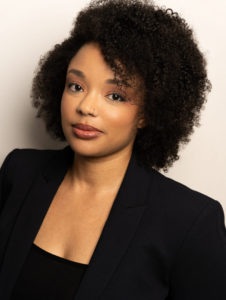 Brittney Dubose has eight years of experience working in the field of arts administration; designing creative learning experiences for youth, developing strategies to elevate the visibility of artists and organizations, and communicating the power and impact of the arts through storytelling. After earning a Masters Degree in Public Administration, with a focus in Non-Profit Management from the University of North Texas, Brittney held a position with the City of Dallas' Office of Cultural Affairs (OCA). In this role, she worked to rebuild and expand the OCA's brand, create sustainable digital marketing strategies, and increase the visibility of the Dallas arts community. Passionate about uplifting arts, Brittney provides digital marketing services to several arts organizations and artists located in both in the DMV and Dallas areas. Originally from DC, Brittney is happy to have returned home and is excited about the opportunity to work with AHCMC to uplift the arts and humanities in Montgomery County.
Sierra Smith, Constituent Services & Engagement Assistant Manager
Contact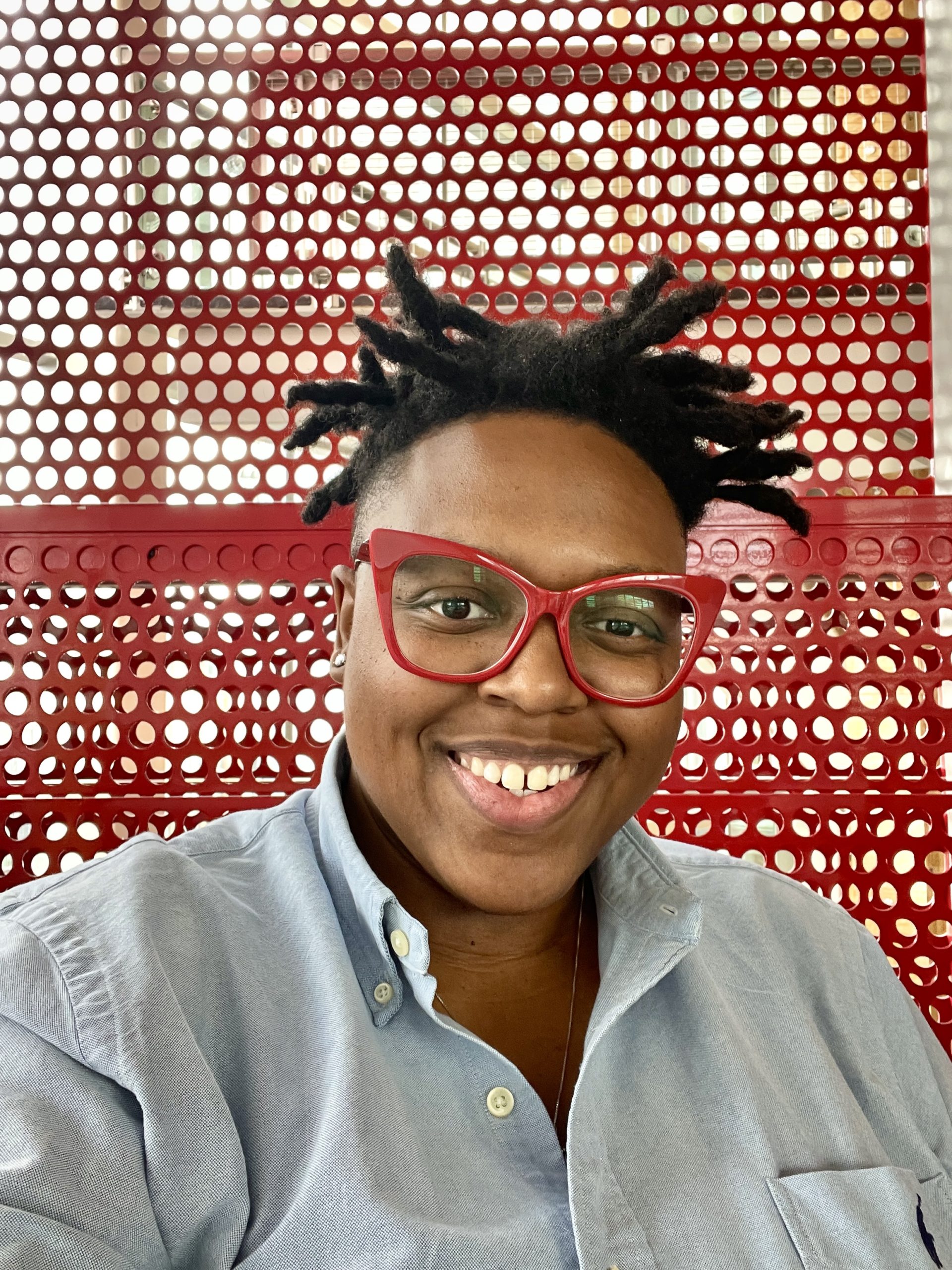 Sierra is an experienced project manager and arts administrator. A musician by trade, Sierra brings her creative lens to every project. Having received her B.A. in Music from Morgan State University in 2015, Sierra embarked on a career that would shift the status quo. Sierra has a passion for storytelling and enjoys curating the bigger picture. As a recent graduate of the University of Pennsylvania's Executive Program in Arts & Culture Strategy, she looks forward to capacity building with arts organizations throughout the county. Sierra is a native Washingtonian and has lived her adult life in Montgomery County.
Brent Gossett, Virtual Assistant
Contact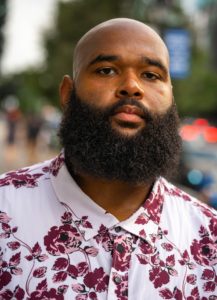 Brent Gossett, known as Bass Heavy Slim to music communities, is a musical entrepreneur and arts administrator. Hailing from Chicago, IL, known for its cultural legacy with black music, Brent's professional and artistic endeavors have been molded by various genres like Jazz, R&B, Soul, Classical, Metal, and Hip Hop.  His career thus far includes working for dignified institutions like the John F. Kennedy Center for the Performing Arts, Duke Ellington School of the Arts, County Arts Agencies of Maryland, and now the Arts & Humanities Council of Montgomery County.
In addition, Brent founded the renowned Washington D.C. performance group DuPont Brass, along with his own management company "All Inclusive Entertainment," (AiE) that upholds the lofty slogan: "Where organization and creativity intersect." Having the esteemed experience of performing with famous artists and organizations like Rare Essence, Preservation Hall Jazz Band, Lucky Daye, Raphael Saadiq, D.C. Jazz Festival, Strathmore Center for the Arts, The John F. Kennedy Center for the Performing Arts, and the NPR Tiny Desk Festival, Brent's professional prowess continuously prepares him for a path of success. Thus, it's only natural that Brent plans to use his forward-thinking approach to take his ambitions to new heights: creating an arts administration company. Earning a BA in Music Education from Howard University and a MA in Tuba Performance from Louisiana State University, Gossett's illustrious education widely informs his ability to aid and mentor burgeoning artists. The guiding principle of Brent's vision for music is to break through the traditional parameters of seemingly stagnant genres to redesign music for intersectional spaces; his artistry seamlessly blends a deep respect for the past with the exciting innovation of the now.
Consultants
AHCMC contracts with consultants who are recognized specialists in their fields to manage discreet programs and provide key services. With the assistance of our consulting staff, AHCMC maintains an active public art program, a vibrant arts education program and is undertaking the development of a web-based multimedia exhibition on the folk and traditional arts of Montgomery County.
Interns
Interns provide invaluable support for the many programs presented by AHCMC.
Board of Directors
Executive Committee
Lauren Cook
Board Chair; Executive Committee
Visual Artist and Instructor
St. Andrew's Episcopal School in Potomac, Maryland

Prof. Cinder Cooper Barnes


Board Vice Chair, Advocacy Committee 
Director of the Global Humanities Institute, Professor of English
Global Humanities Institute
Ryan Lorey
Board Treasurer; Chair, Finance Committee,
Public Arts Trust Steering Committee
Director of Planning
EDENS
Elaine Robnett Moore
Board Secretary; Grants Committee
Artist and CEO
Elaine Robnett Moore Collection
Board Members
Eleanor Choi
Chair, Public Arts Trust Steering Committee
Senior Project Manager and Architect


Page

Ruby Lopez Harper
Chair, Advocacy Committee;
Grants Committee
Executive Director
CERF+
Raesharn Spain Beam
Chair, Audit Committee 


Interior Architect

Mamie Bittner
Co-Chair, Grants Committee
Advocacy Committee
Executive Coach, Communications Strategist
Norman Rogers
Advocacy Committee
American Gene Technologies

Dr. Sharon Fechter


Chair, Governance Committee
Dean of Humanities, Professor of Spanish


Montgomery College

Daniel Guzman
Grants Committee
Curator of Public Programs


Torpedo Factory

Sarah Andrew Wilson
Co-Chair, Grants Committee


Strategic Entrepreneur and Performing Arts Leader

Feby Emelio


E

xecutive Associate, National Assembly of State Arts Agencies (NASAA)

 
Adjunct to the Board
Kenneth A. Lechter, Esq.
Legal Counsel
Ex Officio
Suzan Jenkins
Chief Executive Officer, Arts & Humanities Council of Montgomery County

Dana Pauley


President, Leadership Montgomery