The Arts & Humanities thrive in Montgomery County as an integral sector supporting our local economy.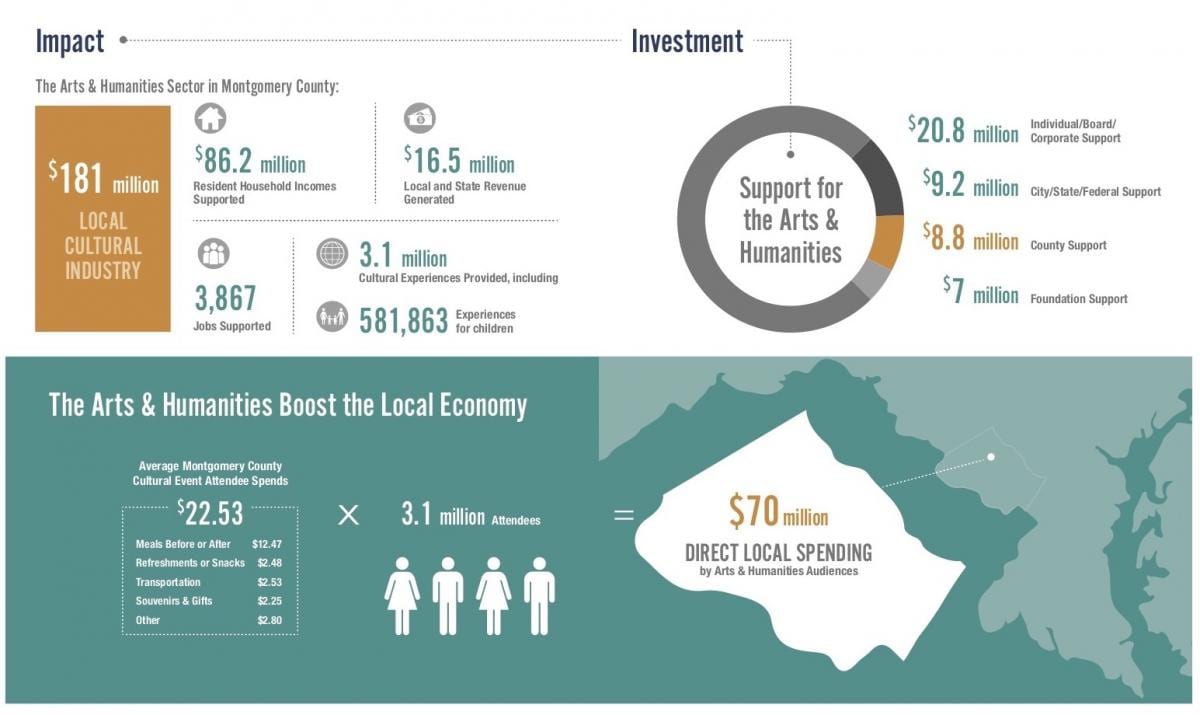 *About the Data – The data used for this report is from 2017 and was provided by DataArts and The Cultural Data Profile, and the Arts and Economic Prosperity 5 study, a project of Americans for the Arts. For more information on the Cultural Data Profile, please visit www.culturaldata.org. To see the full Arts and Economic Prosperity 5 study for Montgomery County Maryland, please visit www.creativemoco.com/AEP5. Dollar amounts may include, but are not limited to: direct funding, value of in-kind contributions, and sponsorships.
AHCMC is the largest arts and humanities funder in Montgomery County



AHCMC Spearheads Advocacy and Leadership Initiatives for the Creative Sector in Montgomery County.
We convene constituents, provide professional development and capacity building programs for the field, and meet with elected officials, lawmakers, and their staffs at the local, state, and federal level to increase funding, awareness, and support for the creative sector and cultural practitioners across our diverse and vibrant community.