BIPOC Emerging Leaders Coaching Cohort
Level-up with professional career coaching!
In partnership with the
International Coaching Federation (ICF) Metro DC Chapter
, the Arts and Humanities Council of Montgomery County (AHCMC) launched the AHCMC BIPOC (Black, Indigenous, People of Color) Emerging Leaders Coaching Cohort (BELCC) in September 2021.  The program provides free professional leadership coaching to enhance the careers of emerging BIPOC arts managers in and around Montgomery County Maryland.
Who should participate?
BIPOC arts administrators looking to develop new skills that will take their career to the next level in the first five years of their arts management career or the first 5 years of a new position. Preference will be given to Montgomery County residents and employees but all those living and working in the DMV region (Montgomery County, Prince George's County, District of Columbia, Alexandria, Arlington and Fairfax) are encouraged to apply.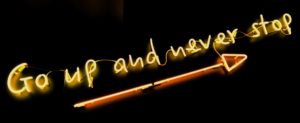 Program Goal
Provide pro bono one-on-one professional leadership and career coaching to inspire and support emerging leaders of color in the arts and humanities through a thought-provoking and creative process that maximizes their personal goals and professional potential. 
Why participate?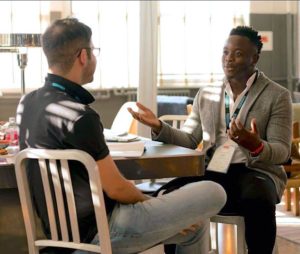 Participants may explore a variety of topics with their personal coach, including:
Adapting to organizational change
Excelling at new roles and responsibilities
Increasing self-esteem / self-confidence
Improving work-life balance
Enhancing career opportunities
Improving communication skills
Strengthening relationship-building and managment
Amplifying team effectiveness
How will it work?
The third cohort of 15 emerging leaders will begin in late January 2023. Each participant must commit to 8 pro bono coaching hours/sessions averaging two sessions per month. Application deadline for the cohort is Sunday, December 11, 2022 at 11:59 p.m.
Desired outcomes
Support emerging arts and humanities leaders of color in and around Montgomery County 

Strengthen and deepen the leadership capacity and competencies of participants

Foster and expand a participant-network 

of equity-driven leaders in and around Montgomery County
Submission Process + Deadlines
See below to submit your application online!
Submission deadline is Sunday, December 11, 2022 at 11:59 p.m.
*AHCMC reserves the right to determine participant selection and participation.*
BELCC Application
Application form for AHCMC's BIPOC Emerging Leaders Cohort