Community + Cultural Research
AHCMC frequently conducts local research to increase our awareness and understanding of the creative economy in Montgomery County. This research often manifests as surveys to the field, Arts and Economic Impact studies in partnership with Americans for the Arts, resident and practitioner focus groups, elected official position polling, and collaborative research with myriad government and nonprofit partners.

Current Research
In FY2022 AHCMC contracted with three expert consultancies to conduct focused community research projects in three specific areas: Cultural Asset Mapping, Resident Cultural Engagement, and Longterm Cultural Economic Impact.
Resident Cultural Engagement – MJR Partners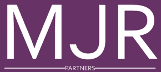 Under the leadership of CEO, and Principal Consultant, Margie Reese, MJR Partners will complete a county-wide study aimed at defining arts, humanities and culture for the residents of Montgomery County, Maryland. Many arts and humanities organizations and practitioners assume they know how their community defines art and culture, but few ask the tax payers themselves and the people who live in their community how they define the many facets of the cultural industries where they live. MJR Partners' community research will capture the lived experiences of local residents as it pertains to arts and culture, collect stories of impact, and develop working definitions for arts, humanities and culture to ensure the highest percentage of residents are represented and supported by the arts and humanities.
MJR Partners' work will utilize a variety of methodologies appropriate to the different ways cultural and creative expression manifest across the multi-cultural landscape of Montgomery County. This inquiry-based examination may include data gathering through a variety of qualitative methodologies including reflective individual/group interviews and cultural memory storytelling alongside quantitative data analysis and case studies to capture the myriad personal ways that art and culture are defined and valued by the residents of Montgomery County.
Cultural Asset Mapping – Civic Arts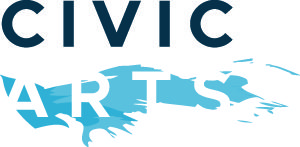 Under the direction of Executive Director, and Lead Consultant Rev. Dr. Lynn Osgood, Civic Arts will complete an initial Cultural Asset Mapping Project focused across five diverse test areas of Montgomery County*: Germantown, Bethesda, Silver Spring, Olney-Sandy Spring, and Gaithersburg. These sample areas represent urban, suburban, ex-urban and rural communities, a wide array of culturally-specific communities, more than 30 languages, each of the county's regional centers and council districts as well as a diverse representation of neighborhoods, businesses, residential living spaces, non profit organizations, government entities/jurisdictions, and populations. Civic Arts will engage different communities and residents living in these areas and map the venues, locations, and services that each community utilizes to engage in the arts and humanities and/or celebrate their culture. They will put both the knowns and unknowns on the map.
*Based on the results of these initial test areas and available funding, more communities across Montgomery County may be mapped in the future.
Longterm Cultural Economic Impact – Imani Drayton-Hill
Imani Drayton-Hill–an arts management consultant with more than two decades of experience and current practicing labor economist–will complete an economic impact analysis of the 2001 Montgomery County Cultural Plan recommendations. Ms. Drayton-Hill will use publicly available local, state, and federal data to increase our understanding of the economic impacts from capital investment, grant support, and public policy recommendations implemented over the past 20 years from the 2001 Montgomery County Cultural Plan.
Community Arts & Culture Survey
We want to hear from you! AHCMC invites Montgomery County residents to share their thoughts and ideas about art, culture, heritage, and humanities with us. Please fill out the Community Arts & Culture Survey below to help us better understand the many ways creative and cultural experiences are defined in the varied and diverse communities throughout the county.
Current Employment Opportunities for Artists/Researchers
Civic Arts and MJR Partners are currently hiring local professional artists, teaching artists, and cultural researchers to facilitate community meetings and engage local residents in their research. Click the links below to learn more and apply.
All qualified and interested individuals should apply. BIPOC (Black, Indigenous, and People of Color) practitioners, professionals from diverse cultural backgrounds and identities, LGBTQ+ community members, and those who are multi-lingual are highly encouraged to apply.

Questions? How to Contact Us
If you have any questions about our past or current research, please reach out to AHCMC Deputy Director, Joe Frandoni at Joe.Frandoni@creativemoco.com.