The Arts and Humanities Council of Montgomery County (AHCMC) invites you to join us for Jazz at the Kramer! A music series in partnership with Paul Carr's Jazz Academy of Music presenting a free evening of jazz at the Betty Mae Kramer Gallery & Music Room on the second Wednesday of every month. 
Admission is FREE but advanced registration is required due to limited capacity.
** Masks are encouraged for all guests, regardless of vaccination status. Outside food and beverages are not permitted in the gallery with the exception of water. **
Second Wednesdays: Jazz at the Kramer featuring Chris Grasso on Piano and Zack Pride on bass.
Second Wednesdays: Jazz at the Kramer featuring Allyn Johnson on Piano and Amy Shook on bass.
---
Jazz at the Kramer
Event Listing
Wednesday, March 8, 2023
6 p.m. at the Betty Mae Kramer Gallery and Music Room
Join us for a night of jazz featuring pianist/vocalist Eric Byrd and bassist Bhagwan Khalsa! RSVP HERE
This concert is set within the Betty Mae Kramer Gallery's latest exhibition, Interwoven, which explores identity, tension, complexities, and cultural traditions through fiber art. For more information, click here.
March Musicians
Eric Byrd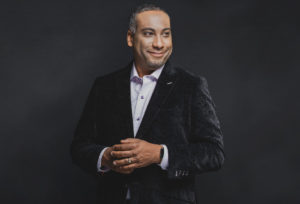 Pianist/vocalist Eric Byrd has been playing professionally for over 30 years. Along with the principles of swing and be-bop, rousing gospel-tinged chords and trilling blues lines are fundamental elements of his performance style. His improvisations are intense, soulful and romantic; he takes listeners on a joyride as his fingers create magical works of art.
A Grammy Award voter, Eric has performed with Wynton Marsalis, Chick Corea, Mike Stern, Randy Brecker, Tim Green, Warren Wolf, Jeff Majors, Charlie Byrd, and Yolanda Adams to name a few. Along with his own recordings as a leader, he also appears on over 15 recordings by other artists. A former music professor at McDaniel College where he completed his undergraduate degree, he is currently the director of Worship and Media at FCOB in Frederick, MD. An in-demand leader and sideman, active in both the jazz and gospel worlds, Eric is the primary composer for the group.
Alongside saxophonist Tim Warfield, Eric is currently an Artist in Residence at Messiah College in PA where he directs the United Voices of Praise Gospel Choir.  In 2021 he joined drummer Alphonso Young, Jr on the jazz faculty of Shenandoah University as private jazz piano instructor.  He is also the new director of the Gettysburg College Jazz Combo and teaches History of Jazz.
Follow Eric on Social Media! Instagram | Facebook | Twitter | YouTube
Bhagwan Khalsa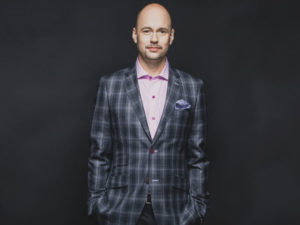 Bhagwan Khalsa is a disciplined, highly-regarded, and sought-after acoustic bassist. The list of musicians he has performed with is quite extensive: Sonny Fortune, Gary Thomas, Cecil Payne, Paul Bollenback, David "Fathead" Newman, and Kenny Drew, Jr., are just a few to employ his impressive musical talent.
After completing studies at the prestigious Grove School of Music in Los Angeles, CA, Khalsa has continued to forge a successful sideman career for the last 20 years, and his original arrangements are essential to shaping the sound of the trio.