The Arts and Humanities Council of Montgomery County (AHCMC) invites you to join us for Jazz at the Kramer! A music series in partnership with Paul Carr's Jazz Academy of Music presenting a free evening of jazz at the Betty Mae Kramer Gallery & Music Room on the second Wednesday of every month. 
Admission is FREE but advanced registration is required due to limited capacity.
** Masks are encouraged for all guests, regardless of vaccination status. Outside food and beverages are not permitted in the gallery with the exception of water. **
Second Wednesdays: Jazz at the Kramer featuring Chris Grasso on Piano and Zack Pride on bass.
Second Wednesdays: Jazz at the Kramer featuring Allyn Johnson on Piano and Amy Shook on bass.
---
Jazz at the Kramer
Event Listing
Wednesday, September 13, 2023
6 p.m. at the Betty Mae Kramer Gallery and Music Room
Join us for a night of jazz featuring bassist James King and pianist Bob Boguslaw! RSVP HERE.
September Musicians
James King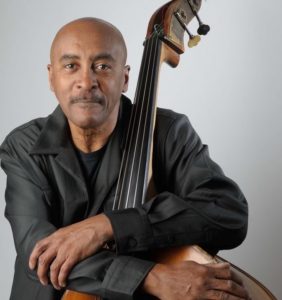 Bassist James King, a native of Houston, Texas, studied at Texas Southern University, Hampton University, and the University of the District of Colombia. A well-known bassist in the mid-Atlantic region, Mr. King has lived and worked in the Washington, D.C. area since 1977. During a musical career that spans more than 25 years, Mr. King has conducted clinics and occasionally led his own groups, in addition to a rigorous performance schedule. He has since performed with Stanley Turrentine, Buck Hill, Elvin Jones, Marlena Shaw, Ronnie Wells and Stephanie Nakasian, among others. He also has appeared at major jazz festivals in North America and abroad, including North Sea, Montreal, and Pori. He performed at the Kennedy Center Terrace Theater in 2001 in A Tribute to Stanley Turrentine, and in the K.C. Jazz Club as a member of the Bob Hallahan Trio, with pianist Bob Hallahan, drummer Nasar Abadey, and vocalist Stephanie Nakasian in her "Tribute to June Christy," May 6, 2004. Mr. King appeared on the Kennedy Center Millennium Stage on December 25, 1999 and 2005 as a part of the annual Christmas Day Jazz Jam. He performed in the KC Jazz Club as a member of the Buck Hill Quartet on September 8, 2005; as a member of the Geri Allen Trio with Mary Stallings on November 10, 2005; and with Flutology on March 10-11, 2006. He also participated in the Center's Tribute for Keter Betts in the Terrace Theater on November 10, 2006.
Bob Boguslaw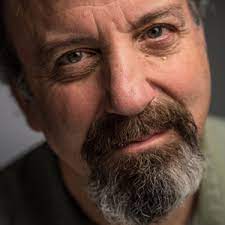 Bob Boguslaw has had a remarkably varied career as a pianist over the last forty years. He has performed as a soloist with world-class orchestras and bands, played jazz concerts in some of the world's great concert venues, played shows in South America for audiences of up to 100,000 listeners, and spent twenty-two years with the "President's Own" United States Marine Band where he frequently performed at the White House. As a member of the "President's Own" he played for four US Presidents and seven Marine Commandants as well as numerous heads of state and luminaries in the arts and entertainment industries. Bob completed his Bachelor's Degree in piano performance at the University of Miami in 1979 and immediately began playing with show bands on cruise ships. He continued to study both classical and jazz piano and eventually returned to school at the University of Kentucky to work on a Master's degree in piano performance following a number of concert tours of South America with Jose Louis Rodriguez. While achieving his Master's degree in Lexington KY, Bob worked nightly as a freelance jazz pianist and did numerous solo classical recitals. Shortly after Bob's 1990 summer performances with the New Hampshire Music Festival Orchestra he auditioned for and was accepted as a member of the "President's Own" Marine Band. In May of 1991 Bob moved to Maryland and began his twenty-two year career as a Marine musician. During his tenure with the Marine Band, besides frequent White House performances, Bob appeared with the Baltimore Symphony, the Royal Philharmonic, as a soloist with the National Gallery Orchestra, and with jazz greats Wynton Marsalis, Paul Winter, and Louis Bellson, among others. In the 1990's Bob started his own groups, "The Way", "The Rock Creek Trio", and "Bob Boguslaw's Real Live Jazz". He currently remains quite active as both a performer and teacher in West Friendship, MD where he lives with his wife and daughter.
Visit Bob's Website: https://www.bobboguslaw.com/