With the development of the Public Art Roadmap and the recent announcement of our  NEA Our Town award, we've been having many thought-provoking conversations about public art, urban design and our role as a local arts agency in activating County spaces through creative placemaking and social engagement.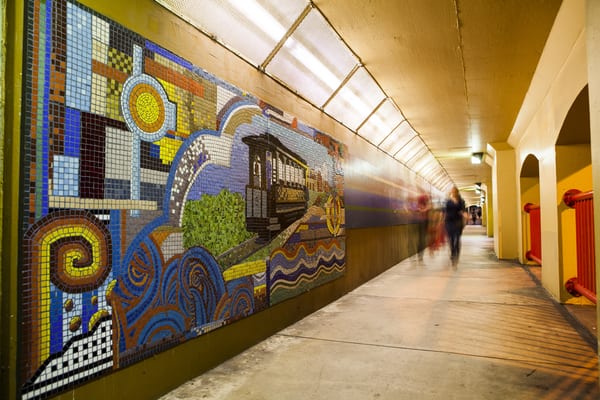 Montgomery County initiated the commissioning of public art in 1983 and since that time, this collection has grown to include more than 800 works that are embedded in the fabric of our community.  With the soon-to-be-released Public Art Roadmap, we will now have a tool that will allow us to evaluate exactly how, over the last thirty years, public art has articulated and reflected the County's neighborhoods as well as help us determine which communities lack these cultural assets.
This project is very much connected to the amazing public art project we are spearheading in Wheaton. In our community convenings in Wheaton, we asked residents and other members of the arts community how could public art best support their neighborhoods.  We learned of the community's hopes that our work would do more than just place a shiny object in their town center.  They described a host of pressing community issues, including the absence of the lack of performance and exhibition venues despite the abundance of vacant, underutilized spaces and a lack of interactive, socially engaging creative work in the community.  These conversations helped us quickly realize that a public art project similar to those historically commissioned in the County wouldn't be appropriate.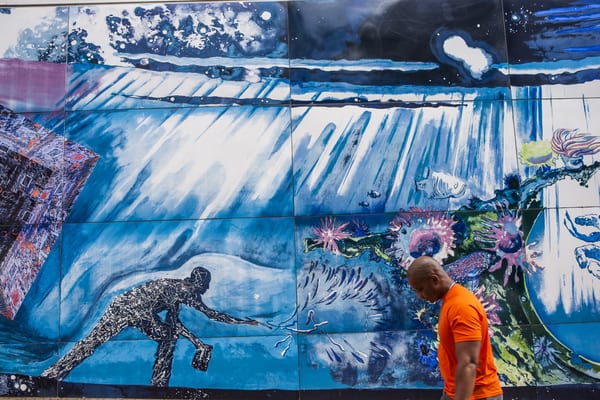 The emerging interest in public art that engages communities and seeks to address social issues is a departure from what has traditionally comprised the public art commissioning process, but at AHCMC we're not shy about stepping into new territory. We asked Matthew Mazzotta, a conceptual artist known for integrating community voice into his projects, to design a public art project for Wheaton.  Matthew traveled to Wheaton in May and over the course of a week, met with dozens of residents, artists, and policy makers who shared with him their reflections and vision for Wheaton.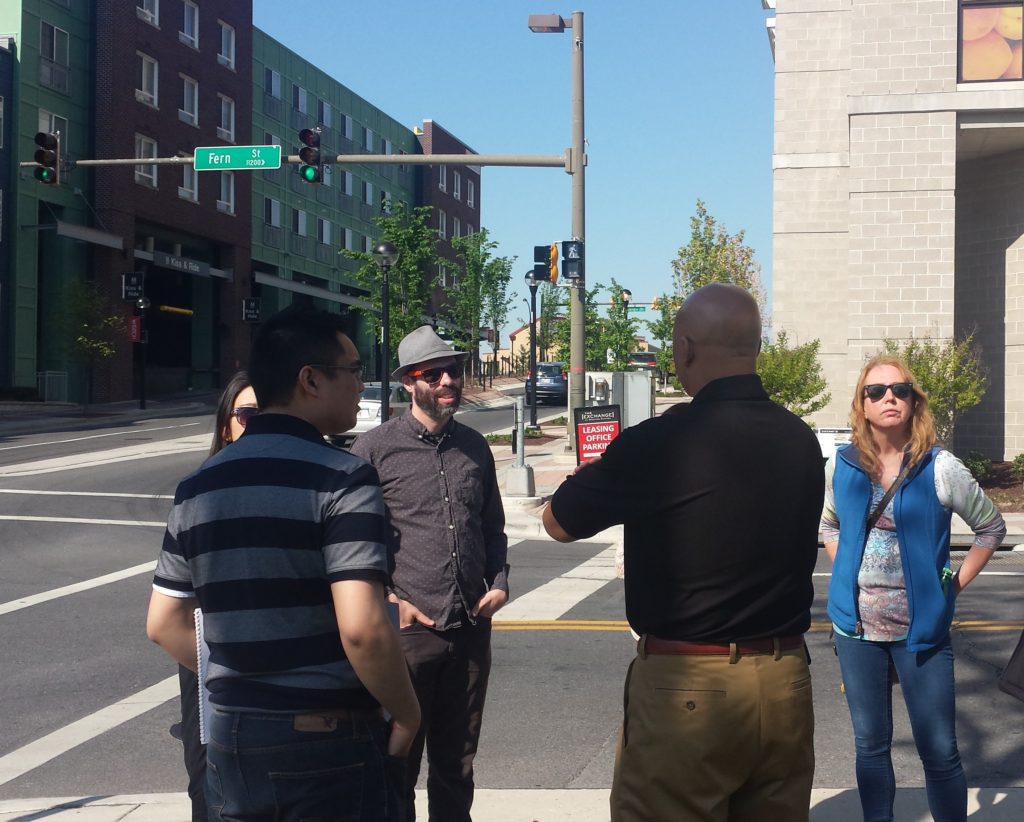 Since his visit, Matthew has spoken to us about how his experiences in Wheaton will inform his creative process and include considerations such as, "what kind of intervention will serve the community the best?" Matthew describes his work as "participatory public interventions", noting that he hopes to trigger conversations and actions within the community where his work is sited that will help create solutions to real issues.  As a local arts agency approaching 40 years of supporting the arts and humanities in this community, we know that the arts and humanities have the power to create solutions to social and community issues, and that is exactly what we aspire to do in Wheaton.  With the support of the National Endowment for the Arts and Montgomery County we are truly excited about the next phase of this project and look forward to staying in touch!
To learn more about this project, contact us at info@creativmoco.com