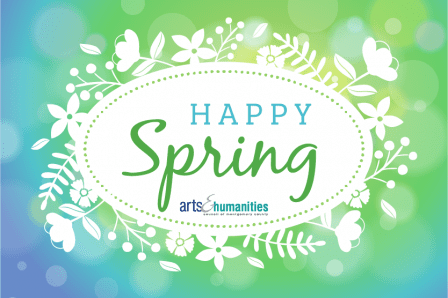 Dear Colleagues,
Welcome Spring! May provides us with many opportunities to celebrate our local arts, history and culture as we recognize National Preservation Month, National Chamber Music Month and Jewish American Heritage Month. These designations remind us to cherish our past and embrace the accomplishments of Americans working across the multidimensional, multicultural fields and sectors in the arts and humanities. With a plethora of offerings at our fingertips through CultureSpotMC.com, I invite you to get involved with these commemorations through inspiring programming throughout Montgomery County!
With more than 750 archaeological sites in our county, ranging from Native American rock shelters and villages, to areas that housed enslaved and free African American communities, we acknowledge and celebrate how creative placemaking preserves and revitalizes local communities and ensures equitable outcomes for local stakeholders. This month, our friends at the Montgomery County Planning Department highlight the organization's focus on historic preservation during Preservation Month. You can shine a spotlight on special places important to you with #ThisPlaceMatters.
A wide array of programming from lectures, dance, film, music and art highlight a few of the innovative ways that the Bender Jewish Community Center (JCC) of Greater Washington helps our community learn about the Jewish experience during Jewish American Heritage Month. The community center opens its doors to everyone, including people of all backgrounds, religions, abilities and sexual orientations, and interfaith couples and families. For over 100 years, Bender JCC has been committed to promoting and creating Jewish continuity, identity and community in an atmosphere of warmth and meaning.
Chamber music is never hard to find in Montgomery County with world-class institutions such as the Baltimore Symphony Orchestra and Levine Music, as well as hundreds of individual artists, community music groups, and school programming. Montgomery County residents can enjoy music of all styles, including early, classical, jazz, and world music in intimate and innovative settings. During National Chamber Music Month, we celebrate our talented, local musicians. No matter the occasion or your mood, be sure to take a break from your streaming service and experience the transformational power of live music.
Onward!