Bonnie Fogel, children's theatre pioneer and Founder/Executive Director of Bethesda's Imagination Stage is the 2014 recipient of the County Executive's Lifetime Impact Award. Imagination Stage is the Mid-Atlantic region's largest multi-disciplinary theatre arts organization for youth and their families and is nationally regarded for inspiring theatrical productions and educational programs.
On Monday, October 20, 2014, County Executive Ike Leggett will present Bonnie with the Lifetime Impact Award in recognition of her leadership in Montgomery County's arts and humanities community that has undoubtedly impacted the lives of hundreds of thousands.  Below, Bonnie shares with us reflections on her career and the importance of children's theatre.
Reserve your ticket today and join us as we honor Bonnie, and many others, at the 2014 Montgomery County Executive's Awards for Excellence in the Arts in Humanities Monday October 20th at 7pm.
Bonnie Fogel:

I came to Montgomery County in 1967.  I established the Bethesda Academy of Performing Arts (which became Imagination Stage in 2003) in 1979 when my children were 7 and 3 because I was concerned that my children would not enjoy the same kind of cultural activities that were a regular part of my life as a child growing up in England.
Imagination Stage brings together professional theatre productions, theatre arts education, and a philosophy of access and inclusion that is simply not matched anywhere in the country. Add to that our solid management, engaged Board of Trustees, and our vision for the future – which is ever expanding.  This is what makes Imagination Stage unique.
The one event that changed our trajectory from a small community arts organization to a major institution in the county, in the state, and in the region was when we partnered with Montgomery County as the occupant of the lower levels of the county-owned and operated garage on Auburn Avenue. This really changed our world. Finally, we had a home and we were able to dream our biggest dreams, provide world class entertainment for children and families and offer the most comprehensive theatre arts programming and programs for children with disabilities offered anywhere in the country.
"Strong communities include an active and vigorous arts industry.  This is true for all segments of society.  Such a presence is essential if a community is to offer a "quality of life" which supports the needs of families, encourages business to locate and stay in a community, and supports business development because of the economic benefits arts organizations provide local businesses"
Also, and perhaps more importantly, arts organizations can help other community agencies, such as police departments and health and human service providers by working with them to ameliorate or solve their persistent problems.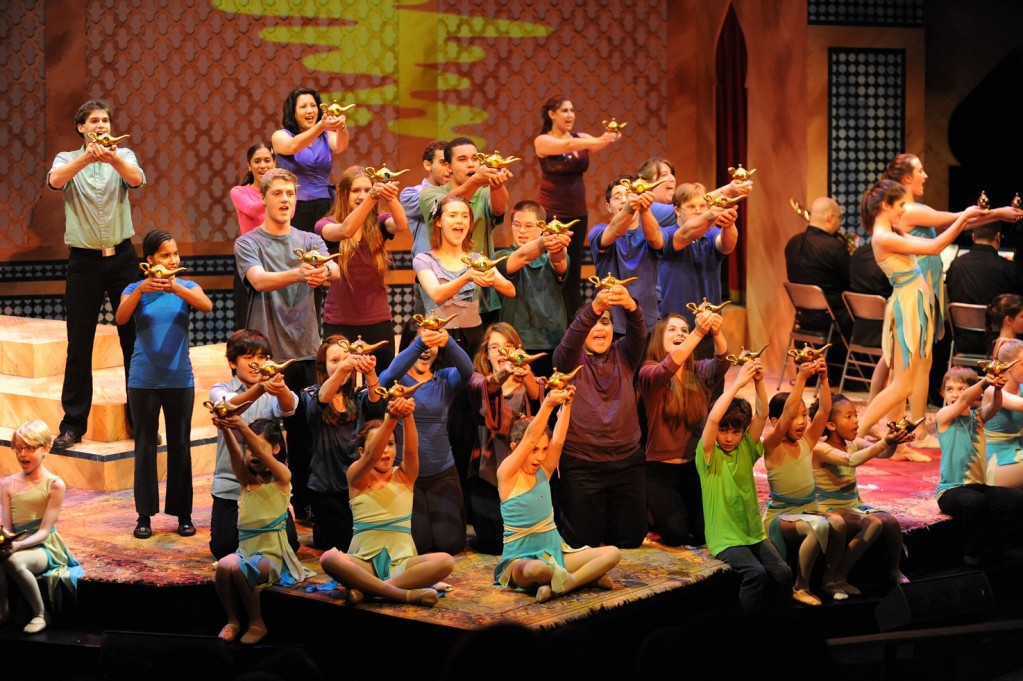 Children who are not performing well traditionally (say in schools) and who might be seduced into non-productive lives, can be offered new pathways to success through the arts – in much the same way as athletic opportunities have been a traditional alternative pathway.  Students who are involved in theatre, film making, dance/movement, chorales… etc., can find a new path which gives them new confidence that ultimately benefits and builds the community.  We see this happening all over the world, not so much perhaps in this country
I never imagined this career, I have no professional background in theatre or performance although I enjoyed nonprofessional opportunities all my life.  I  primarily identified as a writer and journalist.  I guess you could say that in building Bethesda Academy of Performing Arts, I was dabbling in the life of an activist, or social entrepreneur – seeing a need and trying to put that right.