At this years County Executive's Awards ceremony,  Mr. Ike Leggett will present the 2014 Emerging Leader Award to Paula Ross for her work with The Metropolitan Ballet Theatre and Academy (MBT).  Paula Ross has been Executive Director at MBT since 2012 and has helped  guide the organization through a major capital campaign and tremendous growth.
Reserve your ticket today and join us on October 20 at 7pm as we honor Paula, and many others, at the 2014 Montgomery County Executive's Awards for Excellence in the Arts in Humanities
Paula Ross: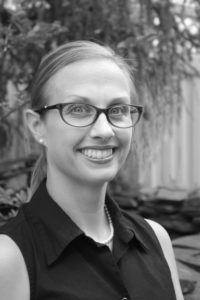 I like to think that the arts chose me and not the other way around. I have no professional background in the arts or dance, although I enjoyed dance and theater years ago as an activity in high school and college. I have a degree in Environmental Science and English, and prior to Metropolitan Ballet Theatre, I was a strategic communications consultant working on projects as diverse as environmental cleanups and retail marketing.
I came to MBT as a contractor to write a capital campaign strategy and re-vamp the marketing plan. I stayed on after that initial contract period as the Director of Development & Marketing for two reasons:
First, the organization needed someone full-time in marketing & development. Second,
"I fell in love with the company, the people, the mission and the challenge presented to get MBT into a new space and to find funding for it.I am very proud of the work that our team at MBT is doing to serve our community and to advance the arts in Montgomery County."
It sounds cliché, but I really feel like the universe had a grander plan with my involvement at MBT. I was only supposed to be at MBT for four months. My love for the organization grew during that time and I can't envision doing anything else now. I am thrilled to take on a larger role in the organization.  My work is exciting and rewarding and each day is different. The advocacy portion of my job really makes me tick because the issue of arts education matters so much, particularly because the core curriculum at our schools are changing to reduce the frequency and duration of arts experiences. Being able to see that value every day with our students and in our outreach programs, and with my own children, has been immensely rewarding.
"A few months into my work at MBT, a parent pulled me aside and made a comment that the "energy" had changed at MBT with Elizabeth Catlett and I being involved, and that she noticed a change in the students' and parents' enthusiasm for our programming and outreach activities. There was a "buzz" building."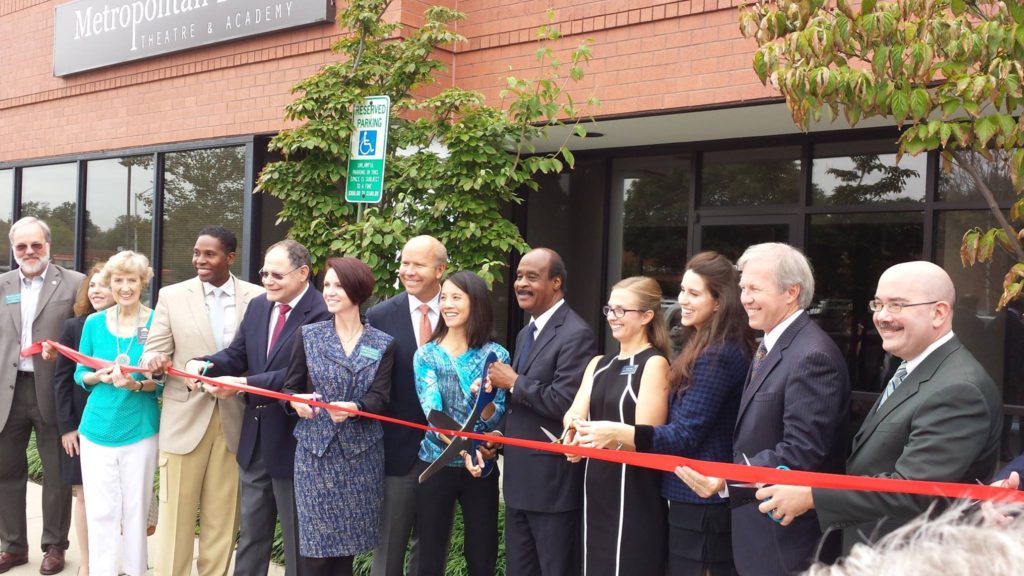 Liz and I were really just getting started, but that sense that things were refreshed and growing was very exciting. More recently, we held a ribbon-cutting for our brand new space. Our team stood among community members, business leaders and elected officials at all levels of government – including our County Executive and our U.S. Congressman – to officially welcome MBT into its new home. That moment was the culmination of an immense amount of work and community support and left quite an impression on me and my colleagues.
"We know that we have a responsibility to these people, to the community that we serve, to advance arts education and to instill a sense of civic responsibility in the students we are putting forth into the world."
On a more personal note, I also have able to witness my daughter fall in love with dance here over the past two years, and I've seen her dance on stage in her first Nutcracker. That moment above all others brought me to happy tears.
MBT is unique as a dance academy and performance company in that we want everyone who desires to dance to be able to experience the joy of this art form, regardless of age, body type, ability, prior experience, future aspiration or financial means.
We will never turn anyone away. We have been growing our residency programs over the past couple of years to take arts education beyond our own walls into the broader community, and it is my goal to continue growing these outreach programs. MBT has a 25-year tradition behind us, but we feel like we are just getting started!
Arts education can take many forms. We are able to collaborate with nearly any other organization to build communities through the arts. Scientific research makes it clear that arts experiences positively influence a child's overall academic performance, the ability to concentrate, and to learn and memorize. What's more interesting to examine is the ability for arts experiences to bring a community together.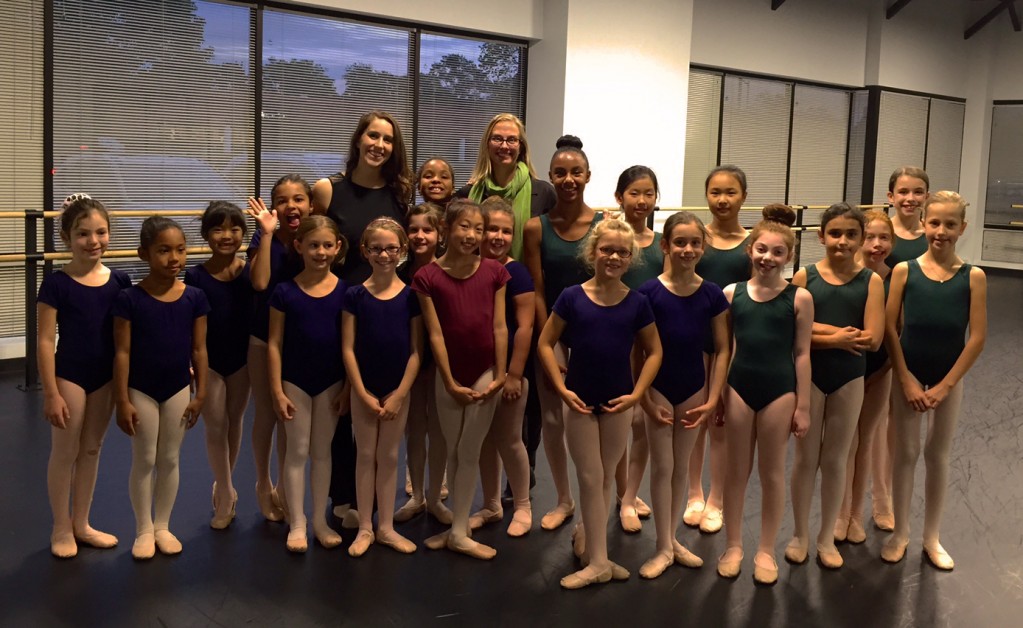 For instance, can our programs at Title 1 schools bring together diverse families that are feeling the day-to-day stresses of poverty? Can a community come together to support a performance by these students, who otherwise may not have had exposure to arts education? Can we provide opportunity for cross-generational support through our programs to seniors? We think the answer is a very strong yes. All of these programs- alongside other organizations across this wonderfully creative county- are building stronger, more vibrant communities. I am proud that MBT is playing a role in that effort.