Across the country, communities are integrating their unique heritage, culture, and design in successful urban planning strategies that are creating economic growth and community development.   From our headquarters in downtown Silver Spring, Maryland, we have seen how an effective community arts strategy implemented over time can attract tourism, businesses, and encourage the right kind of placemaking.
As Montgomery County's designated local arts agency, we are constantly thinking of ways to create innovative and impactful funding opportunities that develop strong communities and are responsive our community and constituents.  With Montgomery County's FY15 budget allocation of $90,000 for cultural regranting in Wheaton Maryland, we have an incredible opportunity to do this work in a very special urban district.
Not only is Wheaton home to one of the County's three Arts & Entertainment Districts, it is one of the state's most culturally diverse areas. The AHCMC Wheaton Cultural Grants increase our capacity building offerings to artists, scholars, and cultural nonprofits while allowing us to advance a very important conversation about inclusion and equity in the arts.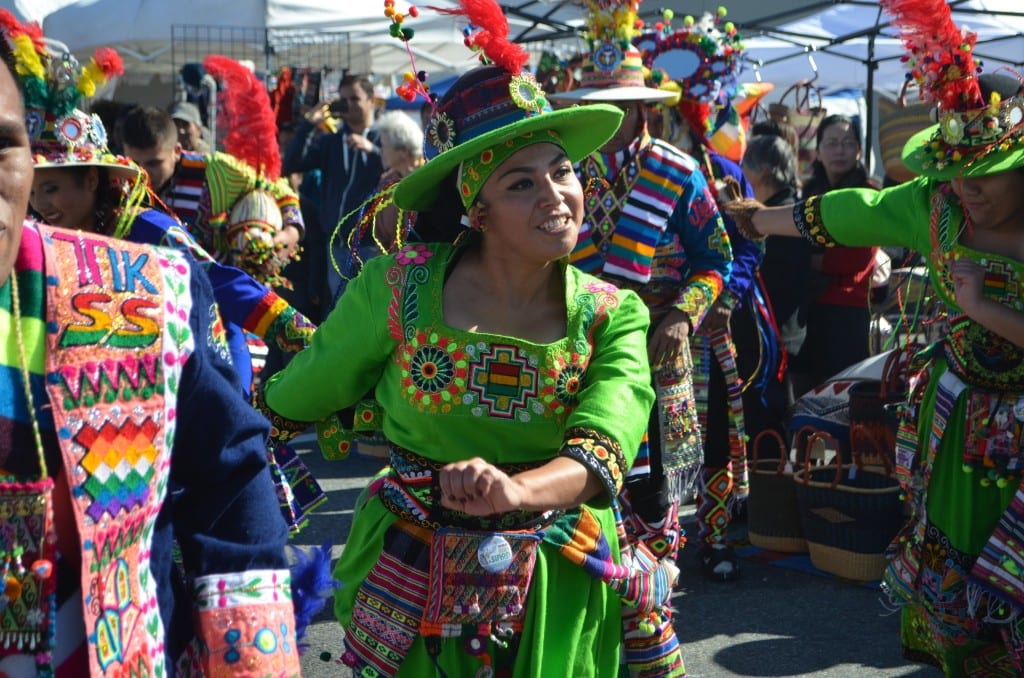 Recently, we partnered with Americans for the Arts to host The Greater DC Diversity Pilot Initiative – a roundtable discussion about how local philanthropy can advance diversity and equity in the Greater Washington region's cultural sector. More than 50 of our colleagues and local arts and humanities professionals came together to share their perspectives and ideas on this issue.  Here's what we learned from their responses:
•  Minority-based cultural groups, small organizations, and emerging artists often experience the most difficulty in accessing venues and other spaces for presenting and creating their work.
•  A shortage of funding opportunities, a lack of awareness of existing funding opportunities, and a sluggish economy have made it difficult to obtain arts-based instruction, professional development, and even art-based experiences.
• Arts presenters embrace diversity and inclusion as core organizational values, but are often unsure how to reflect this in their communication and marketing activities.  These groups also struggle in developing/presenting artforms that can be equally embraced by diverse audiences.
These takeaways echo the feedback we received during our cultural asset mapping and community organizing activities in Wheaton. In December 2014, AHCMC held three charrettes to hear directly from prospective grantees and Wheaton residents about their experiences creating, presenting or accessing the arts and humanities in Wheaton. They voiced concerns about a variety of challenges that include:
• An insufficient number of arts venues, incubators, and affordable housing
•  Residential and commercial developments that exclude spaces for arts
•  Segmentation within the ethnic/cultural community and across mediums
•   "Silos" within the arts and humanities community
(see the full report here).
With these conversations in mind, we have developed the FY 15 Wheaton Cultural Grants Guidelines, now available.  We know from experience that it takes a prolonged and coordinated effort to foster the type of arts-based community development that we are trying to achieve in Wheaton.  The arts and humanities one part of the equation that includes the participation of public and private sectors.  The Arts & Humanities Council is extremely excited about working with all of our stakeholders through this process, and look forward to create a more vibrant arts community in Wheaton that will benefit all residents and reflect the heart and soul of this amazing community.