Ida F. Haimovicz Visual Arts Award
The Ida F. Haimovicz Visual Arts Award is available to high school juniors enrolled in a public or non-public high school in Montgomery County who intend to pursue the study of, and/or career in, the visual arts.
The award is presented to one recipient following a juried selection process that is based on the artistic merit of original work submitted and the applicant's commitment to the artistic discipline, not financial need. The awardee receives $3,000 and a solo exhibition at the Betty Mae Kramer Gallery in the Silver Spring Civic Building.
AHCMC gratefully recognizes the family of Ida F. Haimovicz for their generous gift to endow this award. Click on the "About Ida F. Haimovicz" tab below to learn more about the endowment and her legacy.
We are no longer accepting applications for the 2019-2020 Ida F. Haimovicz Visual Arts Award. Sign up for the Grants Newsletter below to receive updates about the 2020-2021 cycle!
Back to Grants Homepage
Important Dates
Application Deadline
Friday, February 28, 2020 - 11:59 pm
---
Questions?
Ana-Alicia Feng
Grants Program Assistant Manager
(301) 565-3805 ext. 21
Dates + Deadlines
2019-2020 Submission Important Dates
Guidelines Published – Friday, November 1, 2019
Application Deadline – Friday, February 28, 2020 – 11:59 p.m.
The 2019-2020 submission deadline has passed
First-time applicants are highly encouraged to contact Grants Program staff. Applications and all relevant materials must be submitted online. Late applications and relevant materials will not be accepted.
Additional Dates Post-Application
Panel Review (conference call)

Friday, March 27, 2020 from 3:30 p.m. – 5:00 p.m.

Award Announcement – April 2020
Awardee Virtual Reception – Fall 2020, to be announced
Workshops + Webinars
Application Preparation Assistance
AHCMC staff will provide a free preparation webinar to those applying for the Haimovicz Visual Arts Award.
Workshops are scheduled in coordination with schools. Attendance at a webinar and/or workshop is not required, however AHCMC encourages all applicants to attend or reach out for preparation assistance.
Questions?
Applicants are encouraged to contact AHCMC with any questions they may have. Assistance is available via email, phone, or in-person by contacting Ana-Alicia Feng at AnaAlicia.Feng@creativemoco.com or (301) 565-3805 ext. 21.
Guidelines + Eligibility
Guidelines
Click here to view the 2019-2020 Haimovicz Award Guidelines
---
Eligibility
An applicant must meet all of the following criteria:
Be a Montgomery County resident;

Be enrolled full-time during the fall of 2019 and spring of 2020 of their junior year in a public or non-public high school located in Montgomery County (Home-schooled students in Montgomery County are also eligible); and

Be graduating in the spring of 2021.
Visual Arts Disciplines
The work submitted must demonstrate the applicant's proficiency in one or more of the following visual arts disciplines:
Painting (i.e. acrylic, oil, watercolor, tempera, etc.)
Drawing (i.e. charcoal, pencil, pastel etc.)
Photography
Printmaking (i.e. screen-printing, lithography, etching, etc.)
Digital media & film (i.e. graphic design, digital illustration, animation, etc.)
Mixed media (i.e. fiber-based arts, collage, assemblage, etc.)
Sculpture (i.e. woodwork, metalwork, glass, etc.)
Ceramics
This list is not exhaustive, please contact AHCMC staff if you have any questions about the disciplines.
Required Application Materials:
A Completed Application Form
Portfolio Images

Upload a cover page and portfolio of 10-15 images of original work that you have created in the past two years. Include images of at least five pieces that you would feel comfortable exhibiting publicly.

High School Transcript

Transcripts will be used by AHCMC staff to verify eligibility and confirm that the applicant is on track to graduate with a high school diploma in the spring of 2021. Transcripts will not be sent to the panel and will not be used as part of the evaluation process.

Home-School Notification Form (required for home-schooled students only)

All home-schooled applicants must submit a Home-School Notification Form signed by a parent or guardian who verifies that the student is home-schooled and that they comply with Maryland State Department of Education home-schooling regulations.
Application
The application deadline has passed.
We are no longer accepting submissions for the 2019-2020 school year.
You may review and download your submitted application on the FluidReview portal by clicking here.
Guides for FluidReview:
*Know that these are templates for your reference only – all applications and relevant materials must be submitted through FluidReview.*
Award Recipients
2018 Award Recipient – Astrid Dong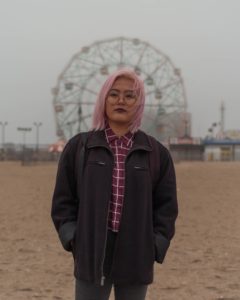 Astrid Dong is a senior the Albert Einstein High School and a resident of Rockville, Maryland. Astrid is the Vice President of the National Art Honor Society and has participated in Internship programs at the Smithsonian Hirshhorn Museum. She plans to study cinematography and media arts and pursue a career in the independent film communities working to amplify voices in media that are lesser heard. Her award-winning multi-media artwork explores abstraction, space, and symbolism through materials that either degrade over time, or transform as a part of their presentation.
2017 Award Recipient – Ben Dale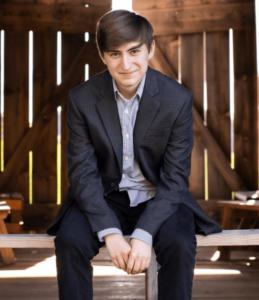 Ben Dale is a senior at the Montgomery County Visual Art Center Magnet Program at Albert Einstein High School. Inspired by imagery of Greek mythology and the storytelling of Roald Dahl with Quentin Blake, he incorporates this dramatic narrative into his artwork. In addition to visual arts, Ben is a cellist in the DC Youth Orchestra Program's Youth Philharmonic. Music informs how he thinks about his art, seeking to convey rhythm and movement of his figures and settings. This past Winter Ben earned several Scholastic Silver and Gold Key Northeast Regional Awards for his illustration and animation. Upon graduation, he will pursue a BFA in Animation with the goal of bringing his stories to life.
Artist Statement
Broken System is a combination of two series, one personal and one political. I often reflect my personal experience into visual narratives, creating fantasy stories. When I am feeling certain emotions or going through a certain experience I can almost feel the appearance of the piece. My series Nightmare Narrative is a fantastical series that takes the viewer through a scary experience to a dark place, ultimately realizing that there is hope and uplift in the end. While it is a fantastical series, it very closely parallels a traumatic experience that happened in my family last year.The Brexit series is a result of this past summer. I visited my family in Northern England and considered the aftermath of the vote to leave the European Union and what it might foreshadow for the upcoming U.S. election. Theses pieces are more visceral than my typical storytelling style. They show the social turmoil, broken political machinery, and compare human behavior to that of the ever-present sheep.
2016 Award Recipient – Zoe Hall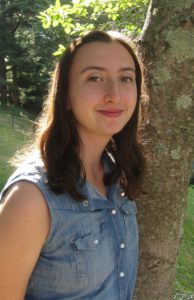 Zoe is a senior at the Montgomery County Visual Art Center, at Albert Einstein High School. She has dedicated the last few years to improving her painting and drawing skills. Zoe spent her childhood in love with The Simpsons, Hayao Miyazaki, comic books, and any other visually appealing thing she could get her hands on. Her greatest source of inspiration though, has been the people around her, and she seeks to bring out the inner life of those people as they engage in the ordinary. Zoe will continue to explore her interest in human nature by pursuing a career that combines communication with creativity.
Curatorial Statement
Close to Home is a series of figurative pieces depicting what Zoe Hall values most: the underlying significance of everyday moments.  Hall places viewers face-to-face with the subjects of her paintings, simulating an intimate evening meal or moment of silence in conversation. While these experiences are fleeting in reality, Hall invites viewers to linger in the shadowy depths of each piece, perhaps making inferences about the subject's expression.
Earlier in her high school years, Hall developed her observational ability through various exercises, describing still life objects on large pieces of paper. To keep things interesting, Hall experimented with different stylistic techniques. This variety is constant throughout each of her pieces, from the kooky cartoon style of her illustrative pieces to the faded edges of her Frame Still Life. Because this is her first solo show, Hall is thrilled to have the opportunity to share work that is personal to her. Many of the subjects of her pieces are family members or friends who put up with her slightly intrusive photography methods. Earlier this year she traded in a few hours of homework to capture individuals in Downtown Silver Spring, enjoying an entertaining diversion from life at home.
2015 Award Recipient – Danya Firestone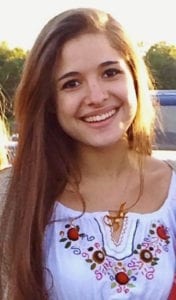 Danya is an honors student at Walter Johnson High School in Bethesda, Maryland. First introduced to photography in the seventh grade, Danya has spent the last six years honing her talents in photography. This exploration down the artistic pathways has revealed to herself, as a photographer, that she values true intention over spontaneous picture taking. Furthermore, she has found black and white film photography to be the purest form of communication for those intentions. Although each photograph is carefully planned, Danya has come to appreciate the perceptually subjective nature of photography and the varying meanings each viewer uncovers, and thus she plays with that concept accordingly.
Danya plans to keep the darkroom as her second habitat throughout her college career while double-majoring in photography and education. She considers effectively combining the two passions to teach film photography to middle and highschoolers of future generations.
Artist Statement
My 35mm lens is my trusted means of self-exploration and expression. When I expose a frame of film to the light and image before me, I am choosing to expose my musings. And even if my intended audience is only myself, it is often a difficult decision to make.
When I was first introduced to photography in the seventh grade, I thought that it was predominately about capturing a moment. Restrict your view for just a second so that you can hold onto that moment forever. Use whatever you can: a disposable camera, a digital camera, an iPhone. There is just one thing that I find  lacking in spontaneous picture taking–intention. Anyone can learn to line up his or her camera so the edges are straight, or to angle the camera to achieve a more unique perspective. But the one characteristic that makes a photograph personal, the one aspect that truly reveals the identity of the photographer behind the camera, is intent.
2014 Award Recipient – Malaika V. Temba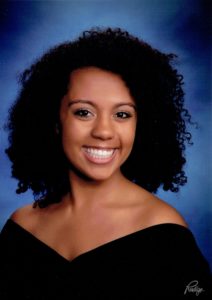 Malaika V. Temba is a recent graduate from Albert Einstein High School's Visual Arts Center Magnet Program where she concentrated in Visual Arts. Earlier this year, she was a semifinalist for the U.S. Presidential Scholar in the Arts. Since she was a little girl, Malaika has been fascinated with color and design. While she currently lives in Silver Spring, she grew up traveling overseas. Her distinct memories of colors, red spices and blue tiles from the ornate markets in Morocco, yellow fruit and green banana trees from Uganda, and purple from the jacaranda trees of South Africa, have inspired her artistically. She will be attending the Rhode Island School of Design this fall and aspires to pursue a career in the visual arts.
All past recipients
Mary Ma (2020)
Astrid Dong (2018)
Ben Dale (2017)
Zoe Hall (2016)
Danya Firestone (2015)
Malaika V. Temba (2014)
Gahyun (Esther) Kim (2013)
Samantha Ritchie (2012)
Daniel Toretsky (2011)
Aaron Kuhn (2010)
Elena Hutchinson (2009)
Brooke Kao (2008)
Hannah Wides (2007)
Jamie Eakin (2006)
Rebecca Sugar (2005)
Julia Chiplis (2004)
Christine Wang (2003)
Gabriel Abrantes (2002)
Brendan Wiuff (2001)
Justin Craun (2000)
James Johnson (1999)
Rachel Cox (1998)
About Ida F. Haimovicz
At age 64, Mrs. Haimovicz, a resident of North Bethesda, attended a sculpture class at the Corcoran Gallery of Art. This class started Mrs. Haimovicz on a much-loved hobby, says her son Joseph Hamer. "She began sculpting at home, but the clay became heavier and heavier as she grew older. She realized that she should have started much earlier in life." By providing financial aid to deserving high school students, Mrs. Haimovicz wanted to encourage young people to enjoy their creativity while still young, as well as develop and pursue their talent in visual art.
In her memory, Ida F. Haimovicz's family created an endowment with the Arts & Humanities Council of Montgomery County in 1998.
Contribute to the fund
Please contact AHCMC Deputy Director, Joe Frandoni, at Joe.Frandoni@creativemoco.com.