2022-2023 Fran Abrams Creative Writing Award Winner
Allison Xu
Walter Johnson High School 
To me, creative writing means freedom, contemplation, and exploration of a deeper meaning of life. Many things inspire me creatively, such as nature, relationships, and dreams. Life is scattered with loose pearls yearning for trained eyes to notice and for skilled hands to weave them into the fabric of stories. I jot down any ideas that spark sensory flush. At first, I'm not sure what those ideas will grow into. But later, a thought may light up my mind and allow me to see the path forward, so I start to draft a story or a poem that ties the snippets of ideas together. 
My love for writing is deeply rooted in my passion for reading. I especially enjoy reading creative works by Raymond Carver, Lucia Berlin, Margaret Atwood, Yiyun Li, and Alice Munro. Their writing is deceptively simple and often focuses on ordinary people's experiences, yet their stories reveal emotional truth and explore latent messages of personal and societal significance. Their writing styles have influenced my creative writing in both content and language and inspired me to find my own voice. 
Most of my writing explores the transition and transformation one goes through during their teenage years, a period in life that brims with desires and aspirations, as well as chaos and conflicts. My work centers on adolescents searching for their identities and a sense of belonging, drawing from my own experiences, observations, and reflections. 
Allison's Work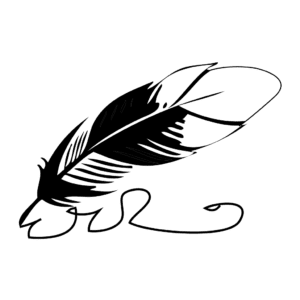 ---
Lemon
"when your fingertips graze the creased cover of your sketchbook, 
when you listen to the solitary songs of a mockingbird on sleepless nights, 
when you teeter to find the rhythm of your life, 
here is a lemon to squeeze a drop of bitterness—"
– Xu, Original Poem, 2022
The Knitter
"Nick picks up his knitting work and plies his needles the way Kathy has taught him. His eyes are fixed on the needle tips, and his mouth counts stitches in a murmuring voice. New rows of stitches slip out of his needles. The stitches are not as neat as he wishes, but he doesn't miss any, which brings him a tiny surge of satisfaction. For years, he was trained to use his hands to destroy things, but now he is tasting the joy of creating things."
– Xu, Short Story, 2022
this is the autumn 
"this is the autumn I learned to tie my hair  
into a twisted bun with a brass hairpin. 
I learned to accept the drizzling rain that 
slipped under my skin and combed through my blood."
– Xu, Original Poem, 2022
---
Runners-Up

🎉
Lucy Bole
Albert Einstein High School 
The first story I ever wrote was about an old woman with too many pockets in her long purple coat. I don't remember how my wild four– year– old– brain came up with this idea, but I do remember how the pocket woman consumed me for days. I drew pictures of her, made a comic book detailing her many adventures, and even gave her a cat and a whimsical treehouse to live in. Since then, I've written countless stories about anything and everything. My writing is an escape from stress, and an outlet for my creativity, as school and work provide such little room for imagination to run. I take inspiration from whatever catches my attention, from photographs and artwork that I see a story behind, or an interesting poem I come across, to the extraordinary daydreams my mind fantasizes. Often, I simply write an ode to the amazing people in my life. I write for myself, as an appreciation to the world only I know. I write because it makes me happy, which is enough for me, but if I can do any more, I hope to also provide an escape for my readers, and perhaps inspiration for their own creative endeavors so they can create their version of the woman with too many pockets. 
Meredith Abramson
Poolesville High School 
My writing style is less flowery and more sparse. I try to use regular words to convey meaning because I don't like to read big words. I think it's exhausting. I try to use the least amount of words possible to convey deep emotional meaning. I also like to make sure my characters sound truly real, which is why I read my dialogue over and over again until I think it sounds right. I love narrative fiction that takes people on adventures. I love fantasy but I don't like writing about magic because honestly, I think it's the easy way out. Most of all I love, love pirates. I think they are so interesting and that's what inspired me to start writing my novel in the first place. Although my novel has now branched out from being solely about pirates, they still hold a special place in my heart.