RFQ: Sustainable Environmental Public Art Projects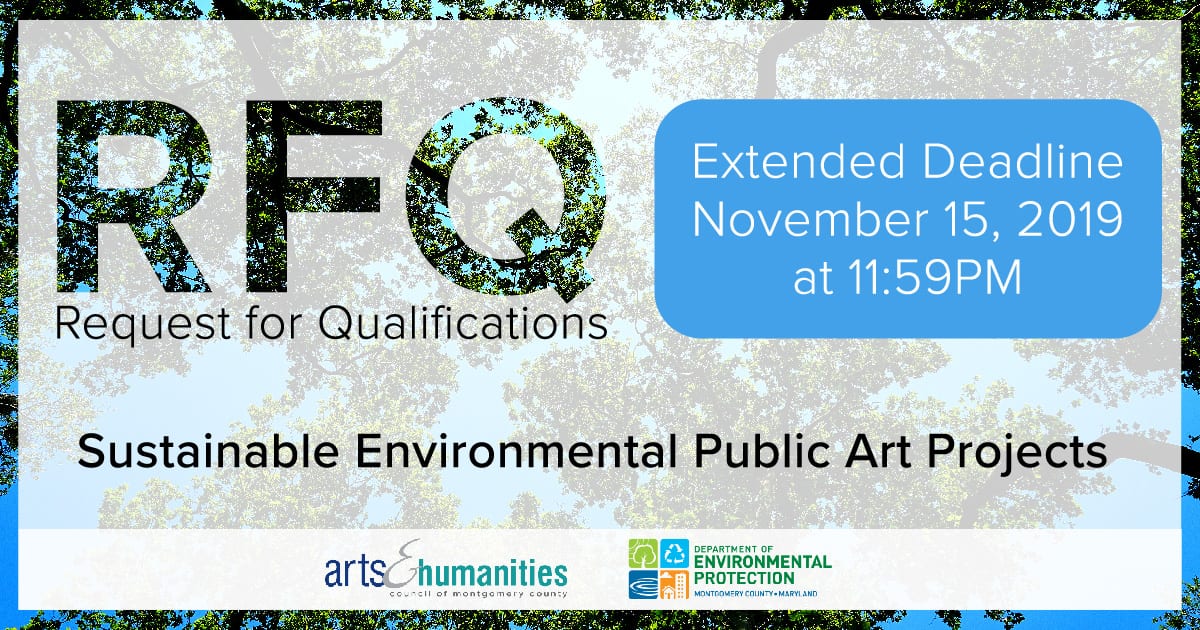 Montgomery County Government, through a collaboration between the Arts and Humanities Council of Montgomery County (AHCMC) and the Montgomery County Department of Environmental Protection (DEP), is calling on artists and community organizations to help facilitate our community's collective reflection about the state of our environment, particularly as it relates to climate change, waste reduction and water quality.
Together, AHCMC and DEP are sponsoring three grants for artists to develop temporary artworks that engage the community around the issue of climate change. To be eligible for consideration, artists must live and/or work in Montgomery County. Artists will also be required to apply for the grant in collaboration with a non-profit organization or public entity, in order to demonstrate community support and volunteer capacity.
For full RFQ, eligibility requirements, and timelines click here.
Have questions? We'll have answers! Check out some of our Frequently Asked Questions here.
Interested artists and organization representatives are invited to attend a workshop on October 11th at the Silver Spring Civic Center to explore the intersection of climate science, civic art practice, equity, community engagement and sustainable behavior. This workshop is free but attendance will be limited. To RSVP please email: PublicArtRFQ@creativemoco.com
For more information about the RFQ or the workshop please email: PublicArtRFQ@creativemoco.com