To many of you this morning probably seemed like any other Wednesday—that ho-hum Hump Day of the week. But, for thousands of nonprofit staff and supporters, today—November 9, 2011—is no ordinary Wednesday.
No, it is Give to the Max Day: Greater Washington, the inaugural launch of a massive 24-hour online fundraiser to support nonprofits serving the greater Washington region, including, yours truly: the Arts and Humanities Council of Montgomery County.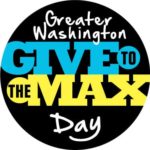 So yes, AHCMC staffers are tap-dancing to work today, chugging our vitamins and stoking the fires with fully-caffeinated beverages.
Why?
Because, we're hoping you'll be our champion today and make a donation to AHCMC at the Give to the Max (GTMD) website (Click the GTMD button to hyperlink to the site, or if you need a little more information, keep reading).
GTMD kicked off at midnight last night and will cease at 12:00 AM on the dot Thursday morning. You've got 24 hours to give to all your favorite charities, like AHCMC. With every gift, you're giving nonprofits the chance to add to their overall total with cash prizes.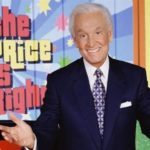 I'll admit that this feature of GTMD aroused my curiosity and in the far recesses of my mind, I heard Bob Barker saying, "Yes, AHCMC, you too can win valuable cash prizes!"
What sort of prizes?
Good stuff, like $25K for the most money raised, and another $25K for the most donors. They're also smaller, but no less worthy prizes in these two categories, plus a Golden Ticket Award of $10K and a Care2Fundraiser Challenge for $ 10K.
So why should you care? Why should you get excited? Here are a few answers that I came up this morning:
1. For those charitable-giving procrastinators out there (you know who you are), you can get it all done today!  Off your plate! Your year-end giving with all its lovely tax ramifications could be finished TODAY. That's right! No more leaving it until the last minute. Do it now and be done!
 2. You can make a statement about the value of your favorite charity (AHCMC right?) by helping us today when all eyes will be on DC area nonprofits. Plus, your participation helps us qualify for valuable cash prizes! which leverages and extends your gift.
 3. If you're shallow like me, you'll want to do what all the hip people are doing now that they've tired of Occupy Wall Street. On the docket today? GTMD! That's right! And if you act early you might just scoop those hipper people in your office! Sorry, we can not guarantee your hip-ness will extend to Thursday. C'est la Vie!
Have I convinced you that your index finger should click on the big GTMD button yet?  
No? Still unsure? Ok, then let me tell you a secret: IT'S REALLY EASY TO GIVE AT GTMD.  Click here to go to the AHCMC page on the GTMD website. Scroll through our fabulous photos, read about what we do and then check out the right sidebar for a shopping list. Only have $12? That's ok with AHCMC. We're looking for 2,000 donors who'll give $12 as part of our 2012 Overture Campaign.  Got $20?  We can put it to good use. Even lean, frugal nonprofits like AHCMC have to buy office supplies. Your $20 goes a long way with us.
Perhaps you're thinking a more substantial gift (Oh, goody!). Then support the r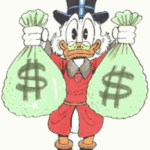 evival of Magical Montgomery a cultural arts and heritage festival unique in Montgomery County. 
Whatever your contribution amount, giving to AHCMC through GTMD is very simple. Anyone can give. Donations made through the website to nonprofit organizations are tax deductible. Contributions may be made via credit and debit card only.
I hope you'll click that GTMD button right now and show your support for the many programs and services AHCMC provides to Montgomery County.
And when you're done? Crow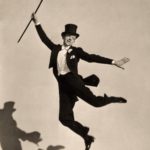 about it! Blog, tweet, post, text, sing and dance. We'll be doing the same.
Give to the Max Day: Greater Washington was created by online fundraiser Razoo, and organized and supported by The Community Foundation for the National Capital Region and United Way of the National Capital Area.