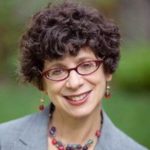 Michele Cohen, Ph.D is an public art expert who has been working with AHCMC and the Montgomery County Public Art Trust to manage the commissioning and conservation of the County's broad collection of outdoor sculpture and two-dimensional works.  Below, she blogs about our most recent public art initiative: The Wheaton Outdoor Living Room:
In tune with contemporary public art trends which emphasize social engagement, the Arts and Humanities Council of Montgomery County recently launched an innovative public art initiative in Wheaton's Arts & Entertainment District (AED).  MIT-trained public artist Matthew Mazzotta, widely known  for his award winning project "Open House", visited Wheaton and met with residents, business owners, and elected officials over the course of a week to gain a sense of Wheaton's past, present, and future – from the community's perspective.

At the end of his visit, Matthew staged an "Outdoor Living Room" in the middle of  Wheaton Veteran's Park, located in the convergence of Downtown, the Wheaton AED and Central Business District.  The sight of rugs, sofas, and lamps in the middle of this public space helped spark an incredible dialogue about public art amongst a diverse cross section of community members.
Matthew's projects grow from the inside out; not only do they provide visual interest, they act as sounding boards and community catalysts.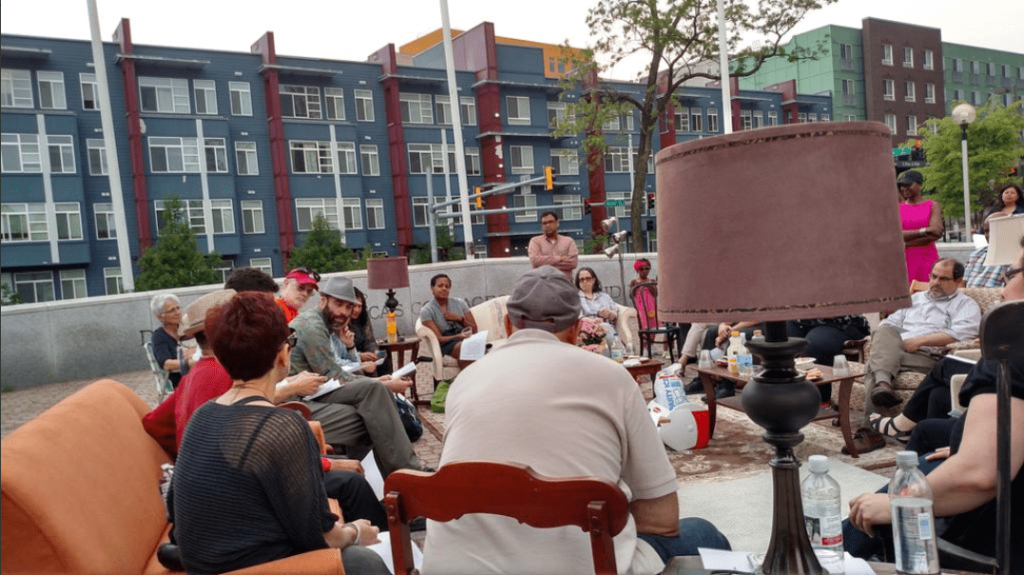 Before Matthew's arrival, we collected ideas and feedback from Wheaton residents and policy-makers about how our new "Wheaton Cultural Grants" funding opportunity could help support local creative placemaking activities and promote Wheaton's relatively young Arts & Entertainment District.  We held several charrettes to hear directly from residents how they envisioned the arts and humanities playing a transformative role in their community.  What we learned was that Wheaton's cultural and creative community wanted more places to display expressions of culture that embodied the spirit and diversity of their community and that would have the potential to transform Wheaton into a cultural and creative destination.
These outreach and research activities culminated in Matthew's "Outdoor Living Room" which was an inspiring convening of community members truly invested in Wheaton's future.  Matthew is developing a proposal for a public art design informed by his observations and the feedback he received.  We all look forward to seeing the next stages of this incredible project take shape!