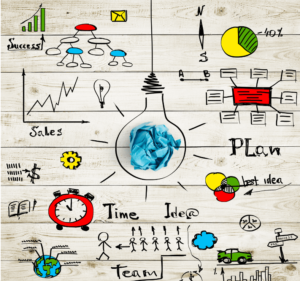 Dear Colleagues, 
This year, the Arts and Humanities Council of Montgomery County welcomed new programs, policies, and community engagement strategies that help us better serve Montgomery County's creative sector and residents. WOW is it keeping us busy!  
But what does this mean exactly? For us, it means following our own advice first and foremost…  
We are…    
Conducting new

community and cultural research

in partnership with Civic Arts, MJR Partners, and Imani Drayton-Hill to increase our awareness and understanding of the creative economy in Montgomery County. Residents are encouraged to participate in this process by completing our

community arts & culture survey

, telling us how you define arts, culture, and heritage in your communities. Stay on the lookout for additional engagement opportunities soon.
Artist Facilitator Meeting with MJR Partners

Launching Jazz at the Kramer, a free new music series in partnership with Paul Carr's Jazz Academy of Music! Hosting a non-traditional program in a traditional gallery space breathes new life into the Betty Mae Kramer Gallery & Music Room and brings fresh creative experiences to Downtown Silver Spring, a multicultural hub in the county. 
Responding to our sector's social media marketing needs

by starting a new

Instagram for CultureSpotMC

. Establishing a presence on Instagram increases the reach of CultureSpotMC, further expands the influence of MarketPower subscribers, and raises CultureSpotMC's brand awareness among younger audiences. Be sure to follow, share, and engage with us.
Partnering with Americans for the Arts to launch AEP 6

, an important economic study that provides valuable data for our advocacy work.  
Returning to work with a hybrid model

, empowering staff to do their best work individually and together.  

 
Newness in life is bound to happen because as the great George Benson sang "nothing and no one goes unchanged." 
Everything Must Change by George Benson 
"Everything must change,  
Nothing stays the same.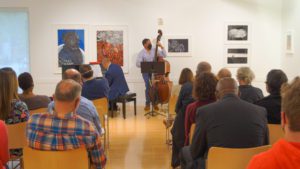 Everyone must change  
Nothing stays the same.   
The young become the old,  
Mysteries do unfold.  
'Cause that's the way of time  
Nothing and no one goes unchanged…" 
These lyrics mean more to me today than they ever have before. Our local creative sector learned to embrace change collectively which led to lots of newness for us all. So as the seasons change and spring moves into summer, let us know what exciting things you have in store! We're interested to learn how your creative and cultural practices are evolving and what new policies or programs are emerging at your organizations. Please share with us so we can share with our community. Email our Marketing and Communications Manager, Brittney Dubose, at brittney.dubose@creativemoco.com 
Wishing you a beautiful season of renewal, empowerment, and strength!  
Onward!  
Suzan