Dear Colleagues, 
Have you heard the saying, "to adapt is to be the right "thing" at the right time"? Jeff Boss, a Former Contributor of Leadership Strategy at Forbes, stated this in an article about the importance of adaptability in the business realm. In the article, he explains how companies fail when leadership does not adjust to the changing environment. Montgomery County, and the world over, is continuing to experience significant changes impacting our everyday lives, and our local creative sector is adjusting right along with it.  
"Companies fail when leadership does not adjust to the changing environment.

" 
Agile leadership and organizational structure are assets in today's fast-paced world of constant evolution. The how-to of running a company or organization continuously changes, and the secret for success in this environment is versatility. According to Mr. Boss, the misconception that you must 'alter who you are at your core to adapt' isn't true. He suggests that "companies don't change. People do." and adapting to change is what keeps businesses "relevant, valuable, and at the forefront of the competitive edge." We completely agree! Knowing the core of your organization or creative practice while implementing flexible business practices is an essential tenant to success. In other words, the mission, vision, and values remain consistent, but leaders decide to adjust by implementing new strategies, goals, and solutions, allowing you to stay current. Think about it through the lens of jazz music. Have you ever heard a jazzy rendition of the happy birthday song? When the song first starts playing, it sounds a little different than what you are expecting. It carries a new twist and flair, but the baseline melody of a very recognizable song lies underneath all of the variations. It may not sound like the traditional version of happy birthday, but the modifications do not change the fact that it is still the same song.   
Our jazz song at the Arts and Humanities Council of Montgomery County (AHCMC) lies at the intersection of learning and leadership. Part of AHCMC's mission as the county's local arts agency is to cultivate and support excellence in the arts and humanities, in addition to expanding access to cultural expression. AHCMC made significant strides towards these goals for many years through sharing content knowledge and expertise with our constituents and the wider cultural community. But, in 2020, things changed. We realized the best way to support the local creative sector now and in the future is by becoming more agile. Our experiences with the coronavirus pandemic taught us the importance of adjusting to the climate and world around us to survive. The only way to accomplish this is through continual learning.  
"

Everything must change

. To embrace it, is to grow.

"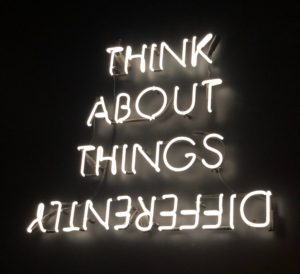 AHCMC's new organizational framework moving forward is that of a learning organization. Our team understands that while we are content experts in our field, how we conduct business cannot stay the same forever. Last year the Grants Department made swift and effective changes due to COVID-19, and because of this, we provided stable support for Montgomery County's cultural sector. We also discovered a 12% increase in demand for services from new applicants due to the adjustments made. The Marketing and Constituent Services team constantly takes risks and experiments to uncover the best methods of uplifting the incredible work of our community and disseminating information about new opportunities available every day. AHCMC is continuing down this learning path, implementing new strategies, collaborative problem solving, and out-of-the-box thinking to find the best solutions to challenges the county's local creative industry may face. 
Everything must change. To embrace it, is to grow. We continue to embrace change, together with you. 
Onward!