At this year's County Executive's Awards ceremony, Mr. Ike Leggett will present the 2017 Outstanding Artist or Scholar Award to Recording Artist Chelsey Green of The Green Project.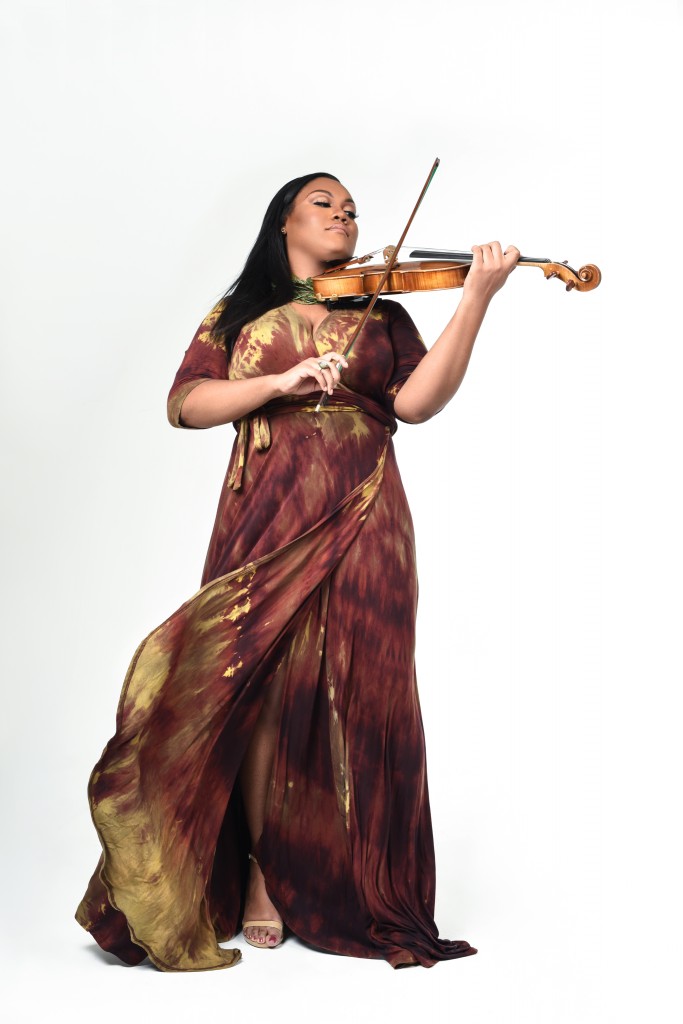 Reserve your ticket today and join us on November 6 at 7 pm as we honor Chelsey, and many others, at the 2017 Montgomery County Executive's Awards for Excellence in the Arts in Humanities
Read on and get to know Chelsey a little more.
In what ways do you think your involvement in the Montgomery County arts and culture sector is impactful?
I believe my involvement in the Montgomery County arts and culture sector was impactful through the variety of performances me and my ensemble have done through and for the county. From live shows to educational workshops to summer programs with Strathmore, I've done my best to bring my interpretation of string performance to audiences throughout the county.
What do you love about the arts and culture sector in Montgomery County?

I love that the arts and culture sector of Montgomery County presents year-round programming that is accessible, engaging and diverse. Catered to the sub-communities within the county, the arts and culture programming reaches its residents in every corner of the county.
What advice do you have for anyone looking to get involved in arts and culture?
My advice for someone looking to get involved with arts and culture is to just do it! Jump in and immerse yourself in a way that you make it happen. Practice your craft so you can be ready for anything when an opportunity comes and attend arts events to network with the community and start building. Also, be open to new ideas and new paths you may have not considered originally.
What do you see on the horizon for arts and culture in local and global communities?

Now more than ever, I see a trend of both local and global communities utilizing art as a unifying tool to bring people together. This couldn't make me happier. We need to get back to the core of what makes our world turn. People helping people for the greater good. I hope we can turn this movement into more funding at federal and local levels to stretch arts programming in a way that it can tangibly aid the people of our local and global communities in an impactful way.
What was your earliest "art spark" or impetus for an interest in the arts?
My "arts spark" came around age seven when my private violin teacher took me to sit in the orchestra pit with her for a performance of The Nutcracker by The Houston Ballet. As she played in the violin section, I saw all the musicians performing together in the pit, the dancers on stage and backstage, the crew and everything coming together to make this production happen. I fell in love and knew art was something I wanted to dedicate my life to from that point forward.