Raised by parents who emigrated from Liberia, West Africa as foreign exchange students in 1978, Lendeh finds inspiration from her African heritage and explores themes of identity in landscape, portraiture and pattern design. She was compelled to initiate her most recent series of painted and printed portraits on silk in response to the public discourse surrounding the highly publicized Mike Brown and Trayvon Martin shootings. Below, Lendeh discusses social justice and activism through the visual arts and the origins of her current pr
oject, the "Pain Portrait Series".
Lendeh Sherman:
Feeling enraged from the Trayvon Martin case and other high profile cases of police violence against unarmed African American men and women was really the starting point of several automatic drawings, a combination of portraits and textural marks.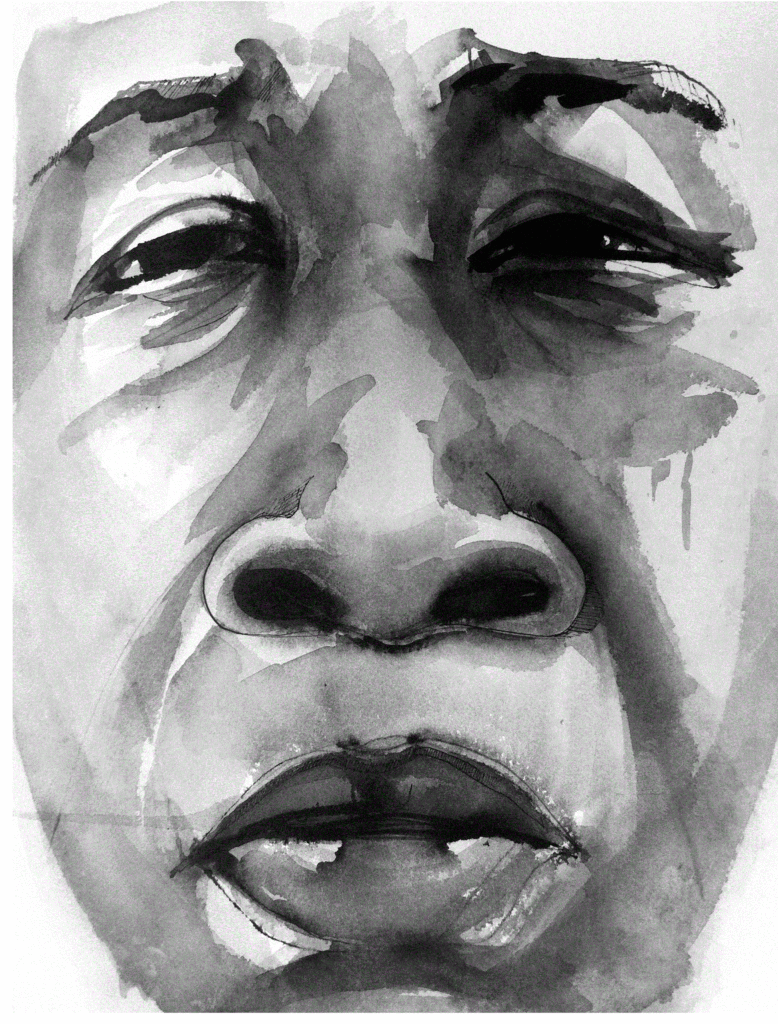 Portraiture has always been a subject I enjoyed and I wanted to focus on the emotional turmoil of the parents because they are the ones left to suffer. More than capturing a likeness, the heavy toxic emotions they expressed is where I found my heart open and yet felt others completely closed.
"I wanted to create something that would totally confront you. I enjoy art that confronts social injustices because of the opportunity to engage in conversations on difficult issues with strangers where perceptions, opinions and beliefs can be challenged. I feel a sense of responsibility to focus on what disturbs me personally."
I've had a mix of reactions to the Pain series. Most people are intrigued by the scale, materials, and are interested in the process. Quite a few people have mentioned feeling strong emotions from the images without even knowing the stories behind each portrait. I plan to continue working on the Pain portrait series as well as a series of portraits based on Ebola survivors which I have already started.
---
"rise + fall: new works by Adjoa Burrowes and Lendeh Sherman" will remain on view through December 4th, 2015 at the Betty Mae Kramer Gallery.  Lendeh has worked in the field of graphic design and has exhibited her artwork in many galleries and festivals including the International African Arts Festival, Artdc Gallery at Lustine Center, the Embassy of Liberia in D.C., Artomatic, A.I.R. Gallery and FestAfrica. To view more of Lendeh's work, visit www.lendeh.com.