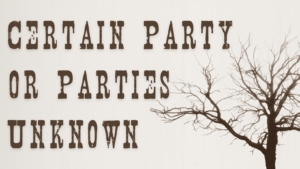 9 Projection Art Installations Raise Awareness of Past Lynchings in Montgomery County
Six regional artists project temporary multi-media art installations onto downtown Rockville buildings to further community dialogue concerning racial justice and increase awareness of local history. Commissioned by the Arts and Humanities Council of Montgomery County (AHCMC) as a member of Montgomery County's Remembrance and Reconciliation Commission (Commission), Certain Party or Parties Unknown is a social justice projection art exhibition focused on three African American men who fell victim to racial terror lynchings in Montgomery County in the 1880s: Mr. John Diggs-Dorsey, Mr. George Peck, and Mr. Sidney Randolph.  
Photographs Courtesy of André Chung
Certain Party or Parties Unknown (CPPU) runs for two nights only: November 5th – 6th, 2021 from 7pm – 9pm and reflects on a horrific time in Montgomery County's past as one of several events recognizing November as Remembrance and Reconciliation Month. Beginning at the Historic Red Brick Courthouse in Downtown Rockville, visitors will take a short walking tour across two city blocks to view all nine installations. Each of the artists – Curtis Woody, Nikki Brooks, Tim Davis, Alix Lambert, Liz Miller and LaShell Rivers – collaborated with award-winning video journalist and multi-media artist Robin Bell of Bell Visuals to create their unique pieces. "It has been an honor to work with this talented group of artists" states Bell. "Together we have created site-specific projections that bring to light the history of lynchings in Montgomery County."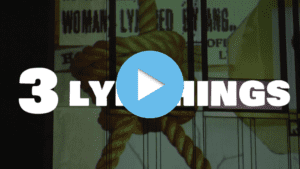 Certain Party or Parties Unknown Sizzle Produced by Raul Zahir De Leon
Suzan Jenkins, CEO of the Arts and Humanities Council of Montgomery County states "CPPU closely examines the topic of lynching and the role Rockville residents played in the late 1880s. AHCMC seized this opportunity to acknowledge and educate residents on the county's full history by engaging them in public art. It is our hope these installations will result in a better understanding of our past, deeper community conversations about racial justice and greater actions taken towards building a more equitable future together." AHCMC Board Member and Chair of the Public Arts Trust, Eleanor Choi also notes "this exhibition is an important project for the Public Arts Trust because it meets several of the Five Campaigns for Public Art noted in AHCMC's Public Art Roadmap, in addition to bringing social justice to light. We look forward to continuing this kind of work with the County through our involvement with the Thrive 2050 Master Plan."
More information on the artists, inspiration behind their artwork, exact installation locations and more can be found on AHCMC's website,
www.creativemoco.com/cppu/.
Press coverage can be found here: https://bit.ly/3rvJ7ld