Guest Blog Post by Carrie Fox, President of C.Fox Communications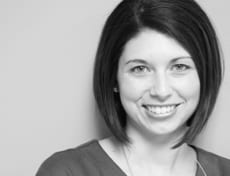 How many times have you been sitting in a business meeting and heard the words "let's take this offline."  As in "let's not spend time discussing it now, but let's hold it for a later discussion."
Well, one discussion that a lot of business owners feel can't wait until later is the need to ramp up their social marketing efforts.  So many businesses and organizations have taken the first step in getting their brands online, but once there, simply don't know what to do to make the darn thing work.
Being online is the first and most important task, especially considering that 84 percent of the Internet population of the U.S. is on at least one social networking site. This surge in social media has completely altered the way we communicate by putting us in contact with over 245,000,000 people, in real time – think of all the potential in that for growing your business or brand. Yes, it can be somewhat daunting but, regardless of your organization's size, you can and will have a successful social media presence, if you just follow a few straightforward steps. That's what is so exciting about it! It may take some time to build up your following, but once you do, you'll realize that you can engage your online community in ways you certainly can't do offline.
The big concern I hear from a lot of small businesses and nonprofits is focused on one word: How.  How do I find the time? How do I know which platforms to focus on? How do I build my fans and my followers?  How. How. How.  Well, no reason you should go it alone.  Thankfully the good people at the Arts and Humanities Council want to help get you there. So, on Friday, February 25, I'll be stopping by for a jam-packed 90 minute session to help kick up your social media efforts! The PR+ MKTG Bootcamp: Part 1 – Kicking Up Your Social Media will share some of the tools and trends of social media that can help you build a successful social media presence in 2011, and leave you with real, tangible tools to implement, along with a great handbook that can help your entire team be part of the vision for your social media strategy.
As the owner of a PR agency here in Montgomery County, and someone who has implemented social media campaigns for companies large and small, I'll provide you with some crucial tools to help simplify the world of social media.
Do you feel like Twitter has created its own language – and you can't speak it? I'll teach you how to translate it – you'll be fluent in no time.
Are you just not getting the number of fans you'd like on your Facebook page? I'll provide you with some tips and tricks you can incorporate into traditional communications to boost your Facebook following.
Don't know the difference between a Fan Page and a Personal Page? I'll show you.
To spark interaction, check out a few of my favorite tools here, and then come to the event so we can help you kick it up a notch!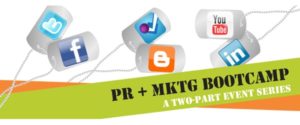 In addition to Kicking Up Your Social Media on February 25, I'm also partnering with the Arts and Humanities Council to host a Blogger's Brunch on March 18 where you can hear from bloggers who cover the arts for outlets such as USA Today, Washington Post, TBD.com, and A Parent in Silver Spring….learn more about that session here.
A quick reminder that if you sign up by February 18, 2011 you'll get the Early Bird discount! Register now by visiting creativemoco.com/bootcamp. Once you're registered, feel free to tweet me @carriefox (adding the #creativemoco hashtag!) with any specific questions in advance of the session, and I'll be sure to address them.
Many thanks to Carrie Fox for this guest blog post! Find more thoughts and tips from Carrie and the C.Fox team on their blog, ShopTalk.