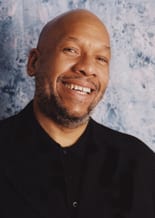 The Mid-Atlantic Jazz Festival is this weekend! Here are some thoughts from the Festival's Artistic Director, Willard Jenkins.
Sometimes we find that unfortunately a great idea that may have appeared robust and healthy in its time was in reality the product of one driven individual.  Such was the case with the former East Coast Jazz Festival.  When the beloved vocalist and educator Ronnie Wells passed on to ancestry the splendid idea known as the East Coast Jazz Festival expired as well.  Many of us were always struck at the great party atmosphere of the ECJF, and of particular interest to me was the healthy audience that always attended, an audience which tended to be a more mature, larger African American audience than one experiences at the usual jazz festival; to be sure that audience was quite comfortably diverse.  Obviously that had a lot to do with the talent philosophy that Ronnie always maintained — deep in the blues, drenched in soul, with a great many of her vocalist peers on hand to give the Great American Songbook a thorough workout. It was with those very salient factors in mind that a committee of good folks came together at the urging of the Arts & Humanities Council of Montgomery County.  Our deliberations yielded the brand new Mid-Atlantic Jazz Festival.
Our goals have always been to rekindle the spirit of the ECJF,  pay homage to Ronnie Wells and her efforts, engage as many of our finest Washington, DC metro region artists as we could, leaven that with some of outstanding traveling jazz soloists and guests, capture the joi de vivre of the ECJF in terms of audience, and do our best to cure the mid-winter blues around these parts.  Given the snows and frigid winds we've been experiencing around these here this winter, the weekend of February 19-21 at the Hilton Hotel on Rockville Pike can't come soon enough. The Mid-Atlantic Jazz Festival is guaranteed to throw another log on the fire and deliver some of the swingingest and down to the bone soulful jazz the local arts & culture scene will experience this year.  For our complete lineup, constant updates and other festival information please visit www.MIDATLANTICJAZZFESTIVAL.org.
– Willard Jenkins, Artistic Director of the Mid-Atlantic Jazz Festival
The Mid-Atlantic Jazz Festival will take place this weekend, February 19-21, at the Hilton Rockville. Visit midatlanticjazzfestival.org for more information. You can also visit Willard's blog, The Independent Ear, at openskyjazz.com/blog.