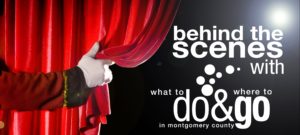 This week Behind the Scenes is sneaking a peek at Funky Fisticuffs, a camp at the Round House Theatre Education Center in Silver Spring
Moms and Dads, this camp is for every kid who's ever wondered how actors like Jackie Chan can fight movie after movie and not be black and blue all the time. Fight choreographer, Casey Kaleb, will give kids a fun and fantastic introduction to the art of hand to hand stage combat.
"In this camp," says Kaleba, "campers will learn how to smash, flip, slap, kick, and we're going to do it safely."


Click to see Funky Fisticuffs video on YouTube.
Check out the video to see campers and Casey in action. Funky Fisticuffs runs from 9am – 4pm during the week of  August 13—17. Cost is $250. Click here to learn more about the camp.