June 21, 2012 –  This week What to Do & Where to Go is sneaking a peek at a summer camp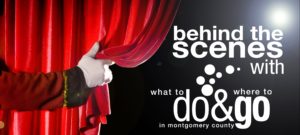 at the Round House Theatre Education Center in Silver Spring.
Do you have a budding Jerry Seinfeld at your dinner table? A too-funny Whoopi Goldberg in the bath tub? Are the knock-knock jokes driving you nuts? This may sound crazy, but maybe it's time to send those petite comedians to camp, Clowning Around Camp that is, at Silver Spring's Round House Theatre (RHT). (June 25 – June 29 click for more info)
I know, I know, you're trying to iron out those kinks, help your son or daughter learn that essential lesson about timing. There's a right time and a wrong time for humor. Invariably, my son gets those times mixed up, and while my inner Dolores Jane Umbridge is telling me to stifle that humor, Dr. Berry Brazelton and other Dumbledore-ish child development experts are suggesting just the opposite: support and nurture your child's strengths. So, despite the appearance of "your Mama is so fat" jokes on the horizon, I bundled my son off to RHT's comedy camp last summer. (More about that later.)
Clowning Around is just right for boys and girls in grades 5 – 8 who want to explore the art and fun of clowning and physical comedy. RHT Education and Outreach Program Manager, Jillian Levine-Sisson, says that campers will be introduced to classic clowning skills from Commedia dell'arte to pratfalls to stand-up. "Physical comedy uses the body. During these sessions, we'll teach campers the classic techniques you might see in a Three Stooges gag, like pretending to trip or slipping on a banana peel. There's a right way and a wrong way to fall, and we'll teach the campers to do it safely."
Another important feature of the camp is creating and becoming a theatrical character. "Respect the red nose," says Levine-Sisson. "When you put that nose on, you become a clown. Clowns are the sweetest, most emotional, honest and straightforward characters there are." And, clowns just don't see the world the same way you or I do. No, ask a clown to sit in a chair (watch the embedded video for that one), and you'll get every funny thing except sitting.
During the week-long camp, between pratfalling, red nose wearing and clowning around, the campers will have the opportunity to study with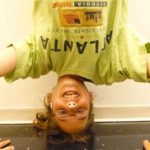 comédien Emma Jaster of Happenstance Theater, a wonderful band of local clowns who practice Commedia dell'arte, a form of humorous theater which began in Italy in the 16th century. Here's what the DC City Paper has say about Happenstance: "These merry pranksters get it!…glorious nuggets of nonsense…and… belly-laugh humor."
So what was the upshot of my son's week at Clowning Around? Well, for one, he asked to go again this summer and, while the humor in my house persisted, it also became much more erudite. We now have a cheat sheet of 100 Shakespearean insults on the fridge which means: "Honey, you forgot to take out the garbage again." Becomes: "Honey, you beslubbering, beef-witted, barnacle! You forgot to take out the garbage again."
RHT's summer camps where the whole family gets a laugh!
Find out more about Clowning Around at DOandGO.org, your online culture calendar.
Shellie Williams writes about arts and culture in Montgomery County. DO & GO's Behind the Scenes, offering you a titillating tidbit about upcoming cultural events in Montgomery County.