AHCMC: We're pleased to welcome Joe Frandoni to our team as the new Digital Communications Manager. During his first week, Joe let us interview him. Hi Joe! We're delighted to have you on our team. Tell us what you've been doing before joining AHCMC?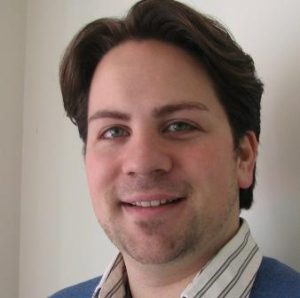 Joe Frandoni: Before joining AHCMC, I worked as a marketing and strategic planning consultant for arts and cultural organizations. I helped launch a fashion brand in Italy, revitalize an historic theater in Cincinnati, Ohio, and work on capacity building programs and strategic planning at the Kennedy Center. I have always enjoyed finding new ways for organizations to share their missions, measure their community impact, and increase their operating efficiency. Consulting was a great way for me to do that.
AHCMC: You have two masters' degrees in Arts Management, tell us about that.
Joe Frandoni: Well, I graduated from the H. John Heinz III College of Public Policy and Management at Carnegie Mellon University with a Masters of Arts Management and the Università di Bologna in Bologna Italy, with a graduate degree in Innovation & Organization of Culture & the Arts. They were both incredible experiences. The way I was able to get two degrees in a relatively short amount of time has to do with the dual-degree program that was offered through both universities. I took 75% of the total course load at both universities and wrote a dual thesis acceptable to both institutions. The university essentially removed all of the overlapping classes and my summer break. But, it allowed me to live in Bologna for an entire year – which was delicious by the way, I highly recommend it – and gain a new perspective on how the arts were viewed in other cultures. I think living, learning, and working in both environments has benefited my perspective as a manager and my creativity as an arts advocate.
AHCMC: You've done some interesting work with performing arts groups, what's the project you've most proud of and why?
Joe Frandoni: As a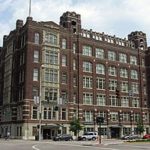 native of Cincinnati, I think that working with the Requiem Project to revitalize the historic Emery Theater has been one of my favorite projects. The Emery is one of only three acoustically pure theaters in the country and before the Requiem Project became involved in its revitalization, the building was essentially condemned.  At one point, there had even been a plan to turn the century-old theater into a parking garage. Luckily, the building is now being used regularly for programming while the company prepares for a capital campaign to fully renovate the huge 1,600 seat auditorium and attached classroom space. Helping to bring new performance opportunities, interesting art, and economic growth to my home-town was incredibly rewarding. I cannot wait to see what happens with the Emery in the future.
AHCMC: What attracted you to AHCMC and working for a local arts agency?
Joe Frandoni: AHCMC is always looking for ways to enhance the cultural community of Montgomery County. Through the shared services that are offered in everything from marketing to clean energy and the grants that are given out to fund both projects and organizations, I was inspired by the level support AHCMC offers non-profits in Montgomery County. I felt like this was a place that made a measurable impact and positive difference. I wanted to work here because I wanted to be a part of that impact and help support all of the fantastic arts and cultural initiatives that are blossoming throughout Montgomery County.
AHCMC: What are you looking forward to with this job?
Joe Frandoni: Honestly, I am really looking forward to working with all of the different cultural organizations throughout the county. I want to dig in and see what I can bring to the table in order to provide the best e-services possible for all of AHCMC's constituents. The marketing, communications, and technology based initiatives will allow me to directly interact with many of the cultural organizations in Montgomery County, and that for me is very exciting.