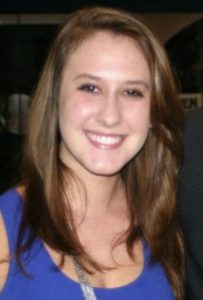 Congratulations to Ruthie Prillaman, the 2012 recipient of the Fran Abrams Creative Writing Award! Both she and the Haimovicz Visual Arts Award recipient, Samantha Ritchie, will be recognized at a special ceremony on June 12. Ruthie will also read a selection of her work. Join us next Tuesday for this free reception!
Passagio
by Ruthie Prillaman
It sounds like the parting of the Red Sea
As portrayed by some Italian Renaissance painter.
One would never think that it's nothing more
Then a couple of notes humming between strings
No thicker than an eyelid.
I never know where to wave my hands
When I'm walking the tightrope.
Sway too far to the left
And a gust of wind grinds the rope to tatters.
Sway too far to the right
And the air gets too thin to breathe.
Fibers get brittle over time
If you don't feed them;
they turn to spider webs,
sticking to your cheeks
But breaking under your touch.
I never wanted to face it,
Knowing that it would be years
Before I could weave the threads
Into anything resembling a bridge
That might support half the weight of my foot.
You can't make your passagio go away
But if you oil it enough
And let it grow,
You can forget that it's there
And cross.