At this year's County Executive's Awards ceremony, Mr. Ike Leggett will present the 2017 Lifetime Achievement Award
to Muriel "Mimi" Hom for her work with Opera International.
Reserve your ticket today and join us on November 6 at 7 pm as we honor Muriel and many others, at the 2017 Montgomery County Executive's Awards for Excellence in the Arts in Humanities
Read on and get to know a little more about Muriel.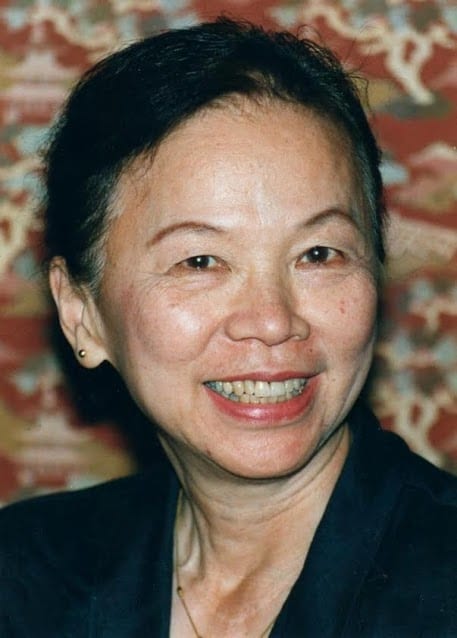 In what ways do you think your involvement in the Montgomery County arts and culture sector is impactful?
I felt that the establishment of Opera International which I founded provided opportunities for young artists to perform and be trained. By garnering the support of foundations such as The Nancy Peery Marriott foundation, The Carita and Li foundation, we were also able to bring opera to seniors and students and educate young people who might not have been able to afford such cultural opportunities.
What do you love about the arts and culture sector in Montgomery County?
I feel there is a diversity of the kind of programs that are given, such as operas, classical concerts ranging to the popular, jazz and rap and there are so many venues provided. Shopping malls have even entered into the arts and culture projects.
What advice do you have for anyone looking to get involved in arts and culture?
The advice I would give to anyone entering into and getting involved into arts and culture is to go to places such as The Music Center at Strathmore, Montgomery College and the many theaters in the county and volunteer their services. For performers, constant auditions and entering into the many competitions that are offered in the county should be considered.
What do you see on the horizon for arts and culture in local and global communities?
I see in the horizon a constant blooming of the arts and culture in the county due in part to the scientific information given today that studying music and all the art forms are very good for the brain.  I hope that the schools will return to emphasizing art and culture in their curriculum. Shopping malls and restaurants are all entering into the picture.
What was your earliest "art spark" or impetus for an interest in the arts?
My "art spark" came when I was 11when my piano teacher took me to my first opera, Mozart's "Cosi fan tutte." did not know the story nor the language but was enthralled with the performance. The music, the singing, the sets, the acting all mesmerized me. So later in life I founded Opera International to provide opportunities for the singers to be trained and perform, to educate the young into an appreciation of a higher art form and provide world class opera for the community at affordable prices.