Dear Colleagues, 
Happy Holidays to you and your loved ones!  
We have been through a lot this year. 2020 took us on a roller coaster we did not sign up to ride. But as this year comes to an end, let us take time to focus on the positives, remain hopeful for a brighter tomorrow, and find the joy in celebrating this holiday season.  
If you are like me and you are missing all of your favorite holiday traditions, I encourage you to try something a little different this year. Joy can be found in the new, the unexpected, the untraditional, weird, silly, big and small things. You never know what will lift your spirits! So, get creative and bring yourself some holiday cheer in a way that is meaningful for you.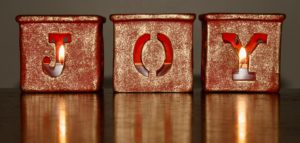 Here are some of our favorite ways to get into the holiday spirit! 
Holiday Spirit Around the World 
Babbo Natale? Ded Moroz? Hoteiosho? Kanakaloka? Saint Nikolaus? Samichlaus? Weihnachtsmann? How does your family say Santa Claus? It wouldn't be the holiday season without a trip around the globe on Christmas Eve in the Frandoni household. Every year for over 30 years my family has celebrated a different country or region holiday traditions. We make the celebratory food for an international feast, play the music of their culture and explore the arts and craft traditions of the holiday season. This year we're headed to Brazil where Bom Velhinho will preside over a festive dinner of bacalhau, picanha, and pernil! 
– Joe Frandoni 
Movie Night Nostalgia
"It's because I'm green isn't it?" The holiday season does not start in my family until we watch How the Grinch Stole Christmas, the Jim Carrey version. Ever since I was in middle school, my family has watched this film together the day after Thanksgiving and we continue to do so to this day. There is something about gathering together, virtually this year, having our favorite snacks – mine is hot coco – and quoting every funny line with one another that really makes this time special. It absolutely puts me in the holiday spirit and I look forward to continuing this tradition in the future.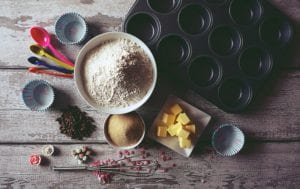 – Brittney Dubose
Family Recipes to Warm the Home
Each year I love baking and making up batches of cookies using family recipes passed down through the ages. This year it was cucidati, a traditional Italian cookie; pecan balls that my auntie used to make; green almond Christmas trees from the cookie press I got when I was 20 and my grandmother's sweet potato pie. The house smells amazing and well, the baked goods are Umm, Umm, good! 
– Suzan Jenkins 
Create New Traditions 
Perhaps your new thing will be supporting a local event that you have never experienced before! There are many online events happening throughout Montgomery County and CultureSpotMC has a comprehensive calendar waiting for you to explore. From holiday mysteries with Unexpected Stage to bringing in the new year with Caminito Amigo's end-of-year virtual milonga, there is lots enjoy.  
Wishing you and your family well. Stay safe and we look forward to seeing you in the new year! 
Suzan