Dear Colleagues, 
Wrap up Women's History Month with some history makers, movers and shakers right here in Montgomery County! As you may know, six local women made county history last year when their elections to Montgomery County Council flipped the makeup from majority male to female for the first time ever. Pretty amazing right?! But did you also know each of these women lead artful and culturally rich lives in their own unique way? Encouraged by their interactions and involvement in arts and culture, I reached out to all of the new councilmembers about how their creative experiences positively influenced their lives and the importance they place on our local cultural sector today. My hope is that you too are emboldened and inspired by their stories! 
What was your most influential arts or heritage experience from childhood?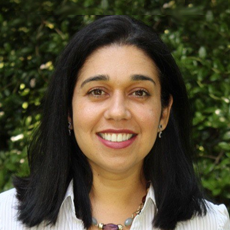 Councilmember Fani-Gonzalez: I grew up in Caracas, a city with over 3 million people from diverse backgrounds and surrounded by art. My parents would often take my brothers and I to art festivals, plazas and the numerous local museums and galleries that explore Venezuelan culture. The children's museum was by far my favorite; it covers science and technology as well as a look at Venezuelan culture and the arts from a kids' perspective. Lastly, I would share that my dad played the accordion, and he would often take me with my brothers to the nearby plaza where he played just for fun as others gathered to play domino while kids enjoyed the playground…with me!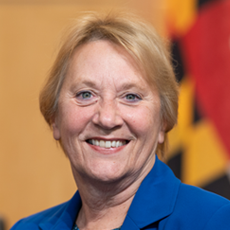 Councilmember Balcombe: I was never really exposed to the arts as a child. It wasn't until I was in college that I really developed my love of the arts. My first real love was modern dance after seeing the company Pilobolus – I was completely mesmerized. 
Councilmember Stewart: One of my earliest memories is taking Irish dance lessons with my younger sister. My mother would drop us off each week and stepping into the small dance studio felt like stepping into another world. The music and dancing provided an opportunity for our family to honor and celebrate our Irish heritage. I loved doing the Irish jig and reel. While it has been many years since I took my first class, I have taught the dances to my children, carrying on our culture and heritage. 
Councilmember Sayles: Growing up surrounded by books, music, performance, and visual arts, it is almost impossible to pinpoint any particular experience. Growing up with Jamaican parents, my father's travels as a member of the US Army, and our proximity to museums in DC, the arts were organically infused into our lives. From our community and church to school to our home, it was a deeply cultural and spiritual upbringing that has profoundly shaped who I am today.
Councilmember Luedtke: My great grandfather and great grandmother ran the one and only movie theater in my hometown of Williamstown, New Jersey – The Grand, built in 1924. I loved being able to see my father's cousins working the ticket window in the theater, and helping to clean and stock shelves at my family's store next door. In 1990, after The Grand was purchased by a local family and turned into a performing arts venue, I had the privilege of playing Thomas Jefferson's wife, Martha, in the very first stage production there, the musical "1776," and wore my great grandmother's wedding ring for it.
How are the arts and humanities incorporated into your life currently? 
Councilmember Fani-Gonzalez: I am pretty active when it comes to going to local art shows, musicals and festivals that celebrate our vibrant culture in Montgomery County. My wonderful district includes Wheaton, which is a State designated arts and entertainment district.  I'm currently working to ensure we elevate the arts in Wheaton – let's take it to the next level! – and look forward to the strong partnership with the Arts & Humanities Council of Montgomery County; you all rock!!! 
Councilmember Balcombe: Arts are integral to my life. Living next to DC is a major advantage and I regularly go downtown to the art galleries and to see shows at theater venues large and small. Locally, I have season tickets to Olney Theatre, I am a regular attendee at BlackRock Center for the Arts and Strathmore. Enjoying the arts is also an important aspect of my vacation / travel experience.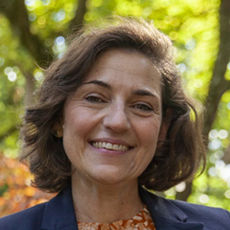 Councilmember Stewart: The arts are such an important part of our lives. Over the years, I have turned to the arts whether through drawing or pottery to provide a time to relax and rejuvenate my mind and soul. In my role as an elected official, I have had the honor of spending time enjoying and getting to know local artists in our community. Getting to know local artists helps me connect to the community that I represent, as art is a reflection of personal and community experiences.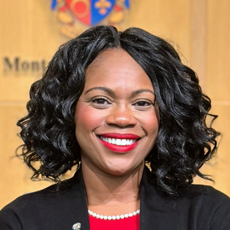 Councilmember Sayles: I love the arts, and I firmly believe in arts in public places because it is a profoundly important part of my life's journey and fosters a true sense of community. In my daily life, I try to infuse elements of art into everything I do. For Black History Month, MCPS students made me some art pieces that we used to celebrate the work of the Divine Nine fraternities and sororities. They were beautiful! I love art in all mediums!
Councilmember Luedtke: A thriving arts and cultural life is vital to community and individual growth. I've performed in more than 40 musicals, operettas, ballets, and plays – including some with my children! I've served on the Boards of Directors of five different arts organizations – including Olney Theatre Center until joining the County Council. I serve as Vice President of the Board of Opera Baltimore, where we've worked hard to bring the arts to communities and residents who typically may not even consider attending an opera or performing arts event.
How do you see the arts and culture sector impacting the lives of Montgomery County residents and our local economy?  
Councilmember Fani-Gonzalez: Arts is an essential part of economic development. The creative industry has power, and I am committed to ensure we build vibrant public spaces integrated with cultural renewal. Let's make it happen, MoCo. 
Councilmember Balcombe: "Art washes away from the soul the dust of everyday life." Picasso's quote hits the nail on the head. Our lives are more complete because of the arts. It provides passion and stillness and a time to reflect and breathe. The arts are also a major economic driver in the County. Not only are they a major employer, but they are also an economic multiplier. Arts become a destination that draw people into the area to shop, dine, and activate the space. 
| | |
| --- | --- |
| | |
Councilmember Stewart: The arts and culture are integral to the lives of our residents and the local economy now more than ever. People need the arts in their daily lives not just for enjoyment, but for many reasons related to building a stronger and more healthy community. The arts need to be accessible to all. This can take the form of public art through murals, concerts, and other opportunities that are public facing. The arts connect us as a community and teach us about each other and other people's experiences. For individuals, the arts can provide a means to express and explore emotions and thoughts. A painting, music piece, or play can provide us with an opportunity to see the world through another person's eyes. It can lead to a deeper understanding of our community and our neighbors.  
I am proud that here in Montgomery County, we see the arts as something to be fully integrated into all aspects of life, and we have some incredible assets across our county that have been drivers of our economy- the Fillmore, Blackrock Center for the Arts, AFI Silver, Olney Theatre, VisArts, Roundhouse Theater, Arts on the Block, Glenstone, Sandy Spring Slave Museum and African Art Gallery, Strathmore and many many more. Having a vibrant arts culture creates a vibrant community which in turn attracts businesses and more people to live and play in our community. 
Councilmember Sayles: Arts and culture enrich the lives of our residents by exposing us to the diverse beauty of the different countries, cultures, and languages of our residents. Communities become more connected through art. Supporting the arts and culture sector will help our artists financially, as well as attract visitors to experience the artistic expressions displayed in our community. People need to see themselves depicted in the media and public, and art is one way we can celebrate the rich cultural diversity of our residents, to see themselves through art.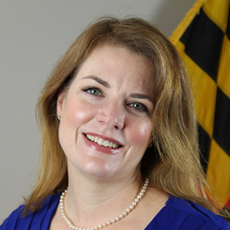 Councilmember Luedtke: The performing arts have played a substantial role in my own life, and it's important to me to bring performances, exhibits, maker spaces, training centers, conversation starters, and community gathering locations throughout Montgomery County – in particular to previously underserved communities. Arts enriches everyone's lives and celebrates all that we have to offer!
---
Thank you, Councilmembers Fani-Gonzalez, Balcombe, Stewart, Sayles and Luedtke for talking with me and sharing your love for arts and culture with us! It is heartening to know the creative sector brings so much vibrancy and joy to your daily life. Your support for Montgomery County's creative and cultural industries is invaluable and we are honored you have chosen to serve our community. Congratulations again on your historic elections and may we continue making history together, expanding access to cultural expression to everyone throughout the county!  
Onward, 
Suzan