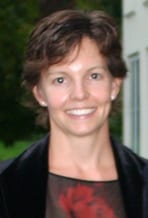 I'm Crystal Polis.  You may have read in the News & Views You Can Use! that I recently joined AHCMC to conduct an assessment of the Works on Paper Collection. From time to time, I'll be sending out blogs and articles to tell you what's going on with the assessment.
I've been on the job since early September and thus far, I have installed a new collections database called ArtSystems for the Works on Paper Collection, and we anticipate that the Public Art Collection will be added to it too.  I have converted all the old records and found that we over 550 Works on Paper.  These are prints, drawings and paintings.  They range in date from the late 1960s to the early 2000s.  I am also reconfiguring the storage area so we can properly house framed works while they are not on loan for display.
I have begun visiting county offices to inventory and photograph what is on loan.  Last week, I went to one of the Health and Human Services buildings, where I was so pleased to find that the employees were extremely conscientious stewards of their loaned works.  Joanne Becka and Eve Guerrero, an artist herself, shared with me their memories of going to the Art Swaps held many years ago.  At one time, there was a biannual event where county employees returned loaned works to swap out for new ones.  Now that the Arts and Humanities Council has inherited the collection, we will deal with loans on a case-by-case, office-by-office basis; that way county employees do not have to assume the risk of carrying around and delivering artwork.
I also visited the County Office Building last week.  They have a large share of the collection on the 2nd, 3rd, 5th and 6th floors.  Again, I was pleased to see how carefully most of the pieces were hung and to hear that employees value them.  I did hear a few requests for different or new items, and I hope that is something the AHCMC's small staff can address in the near future.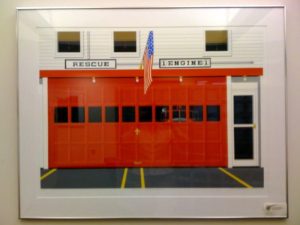 Of course if you work in a County office building and have County artwork that is damaged or no longer wanted, please call the Arts and Humanities Council and a staff person will make arrangements to retrieve it as soon as possible.
Want to know more? Contact me at crystal.polis@creativemoco.com.