Today, the spotlight is on Patricia Woolsey, Executive Director of ArtStream and this year's winner of the Executive's Award for Arts and Humanities Community Award. Patricia has been instrumental in the establishment of ArtStream's Inclusive Theatre Companies.  Inclusive Theatre creates performances intentionally developed for actors with intellectual disabilities, learning disabilities and adults on the Autism Spectrum. The Arts and Humanities Council is absolutely inspired by the work Patricia does to engage all members of our community.
Reserve your ticket today and join us as we honor Patricia, and many others, at the 2013 Montgomery County Executive's Awards for Excellence in the Arts in Humanities
Monday October 21st at 7pm.

In her own words, she writes about how she became an advocate for inclusiveness, how the arts enrich the lives of people with disabilities, and what winning the Community Award means to her:

Patricia: In the early 1990's, I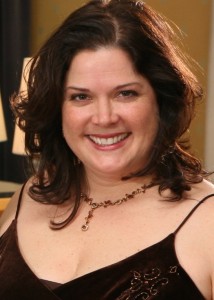 was unhappily working in retail and late one night I saw my soon to be mentor Sally Bailey on a local DC TV show.  She was working with a theater company called Pegasus that worked with actors with and without disabilities. Since it was the early 90's and there was no internet…I could not easily look up the company. All I knew was the name Pegasus and nothing else. About a week later I went to a dinner party at a friend's house and met a woman who asked what I wanted to do. I said, "work in theater with people with disabilities", and she said "There's a group where I work called Pegasus". And that was it. I interviewed with Sally at BAPA (now Imagination Stage), she hired me and my life changed forever.
Receiving the Community Award is great honor for me and for ArtStream. It means that people are recognizing the very important work that ArtStream is doing in the community.
Awards like this put ArtStream in the middle of the conversation of true inclusion in society for people with disabilities. We are on the cutting edge of a very exciting movement.
We are a unique arts organization in Montgomery County providing a challenging, rewarding acting program for adults with disabilities. In our classes and programs we are learning that acting skills benefit our students in other areas of their lives too, like working and living independently. Actress Laura Linney described what acing has meant in her life. She says "I believe that no matter what you do in life, if you learn the basics through theater, it will help you in everything else – problem solving, communication, discipline, all of that stuff." I love this quote! It's so true!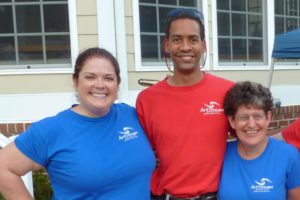 This has been a wonderful year for ArtStream. Our mission all along has been to take our programs out into the community where the need is: into schools and hospitals and communities looking for meaningful theatre programs. We never wanted to be limited to one place.  This year we received grants from the Arts and Humanities Council of Montgomery County and the Maryland State Arts Council.  We were named one of the best community nonprofits by the Catalogue for Philanthropy: Greater Washington.  Our plays got good reviews and we had the biggest audiences ever.  We've been on radio and television and we've expanded classes into Prince George's County.  To win this award means the community recognizes the need and value of our work. It is gratifying that this work is being recognized by the arts community.
Montgomery County is the best place in the country to run an Arts Non-profit.
Artists, and we are all artists, show us the world as it is or the way it could be. Art invites response and participation. It builds community. There is no such thing as too much art!
The arts and humanities are important everywhere.  It's how we share our stories, how we begin to understand each other's differences as assets, how we express what moves us when words are not enough.
On Monday, I'll be thanking my co-founders Nicolette Stearns, Sally Kinka, Emilia O'Connor and Patty Krauss.  Their vision guides everything we do.  We had a dream and not much else when we started. Eight years later, we're living that dream every day.
I congratulate all of the other award winners.  I am honored to be in your company and look forward to working together.  Special congratulations to David Minton of Lumina Studio Theatre.  ArtStream and Lumina Studio Theatre share space in the same 105 year-old haunted building and support each other's work. David and I are collaborating very closely in forming a consortium of theatres in downtown Silver Spring.