SPOTLIGHT YOUR ORGANIZATION!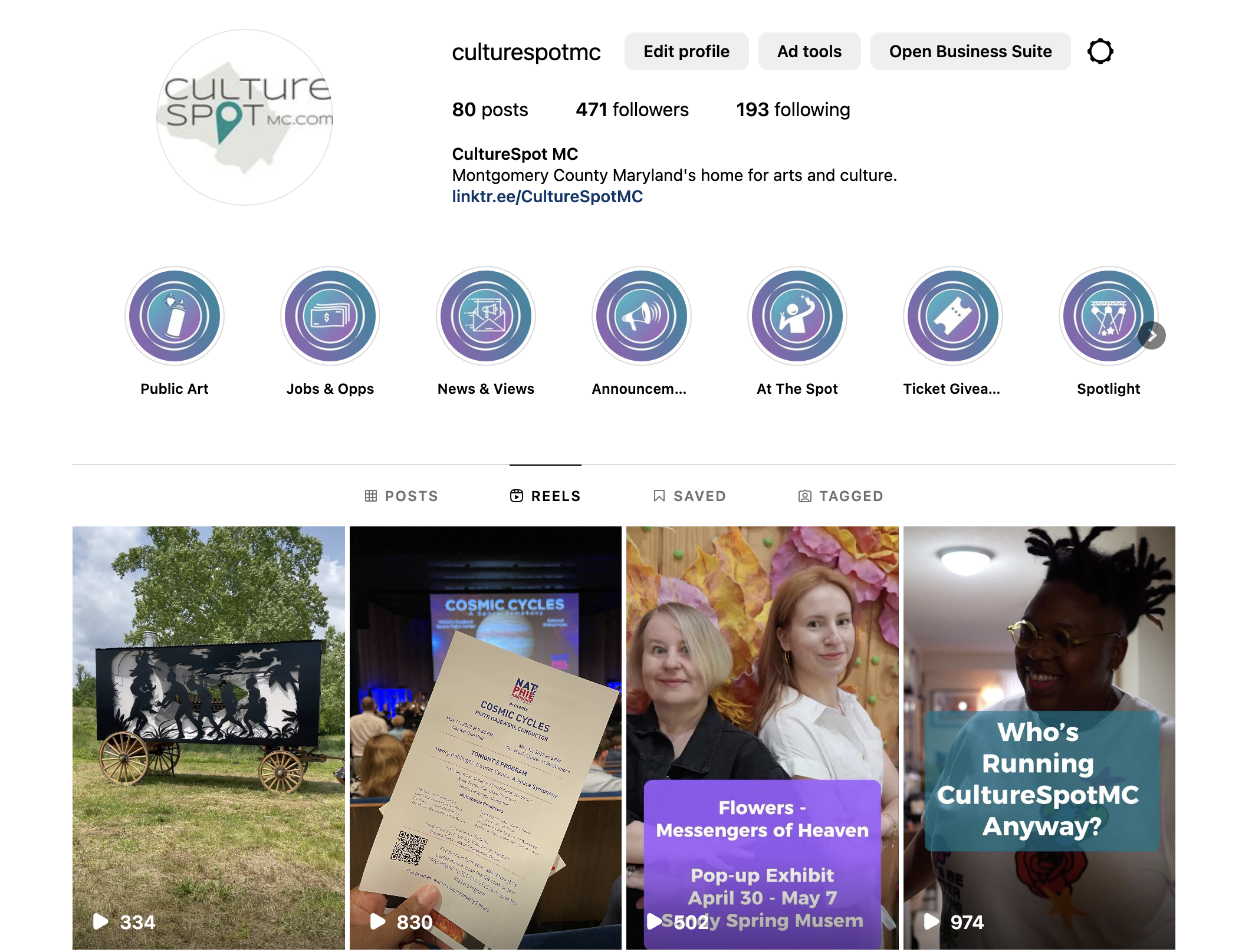 Distribution:
CultureSpotMC wants to Spotlight you! Having a special event? Want to share exclusive behind the scenes footage? Looking for an extra BOOST in engagement? Sign up for an Organization Spotlight!
Spotlight your organization with one of the following;
– CultureSpotMC team previews an upcoming event or program (behind the scenes)
– CultureSpotMC team conducts an interview with artist or special feature (Sierra on the Street "S.O.S.")
– CultureSpotMC team features an event or program (#AtTheSpot)
Frequency:
Available weekly
Organizations may only be featured twice per subscription year (June 30, 2023 – July 1, 2024)
How to Reserve:
Reservations are first come, first served. You can reserve the Organization Spotlight the same way you reserve Culture Spotlight E-blast event features, just email Sierra Smith at Sierra.Smith@creativemoco.com to reserve your Organization Spotlight today!