To receive updates about future opportunities, subscribe to MarketPower or send us an email.
UPCOMING PROGRAMS
TYPES OF PROGRAMMING
Marketing Managers Forum
The Forum is an informal gathering of marketing managers from across Montgomery County to discuss the trends, opportunities and technologies in today's marketing environment. The Forums are held during lunch at local restaurants and participants are encouraged to purchase a meal or snack.
Workshops – Workshops are 1.5 – 2 hours long, featuring regional experts in marketing and communications. These workshops are designed to provide you with new tools to engage with your audiences and understand the best practices and procedures to expand your reach.
Seminars – Seminars are 4 – 6 hour intensives on a specific topic. This program functions as a mini-conference with multiple lectures, possible breakout sessions and in-depth learning.
RESOURCES
EXAMPLES OF PAST PROGRAMS
Marketing Seminar: Media & Public Relations Bootcamp for Arts & Humanities Organizations
Kirstin Franko of Spitzberg Advisors walked participants through the development of both organizational and progrma specific media relations strategies to engage journalist, increase community awareness, and earned more coverage. Local arts journalist Rebecca J. Ritzel participated in a Q&A with Ed Spitzberg, answering questions for attendees.
Marketing Webinar: Facebook Advertising a Step-by-Step Guide
Ceci Dadisman walked participants through exactly how she reccomends creating and managing paid Facebook advertising campaigns including best practices for posts, targeting, and frequency. She also setup a fully functional campaign in real time, discussing each of the options and implications along the way.
MarketPower Workshop: Successful Marketing & Development Collaboration
An interactive workshop with Signature Theatre's directors of Marketing and Development walking participants through their strategies for collaboration that have led to increased earned and contributed income.
Marketing Workshop: How Market Research Can Help Your Audience Grow
Mark Shugoll, CEO of Shugoll Research, led a lively discussion on the ways nonprofit organizations can examine and utilize the data they already have to research audiences, donors, and stakeholders in order to better understand and segment markets/audiences and position themselves for more effective marketing and fundraising efforts.
Marketing Seminar: Audience Engagement – Create Superfans
Excellent experiences are an essential part of content marketing – and they don't need to cost a million dollars to implement! Part-seminar and part-participatory workshop, attendees learned about creating engaging, mission-based interactive audience experiences.
Marketing Workshop: Building a Website Start to Finish
Insights from an industry leader on the process of building you online persona
Led by Jen Buzzell, Director of Marketing, Signature Theatre

Marketing Seminar: The Pricing Toolbox
The psychology behind ticket pricing and how to leverage it for increased sales
Led by JCA Arts Marketing & The Pricing Institute
power2give.org Workshop

Creating a Successful Crowdfunding Campaign
Led by Dianne Debicella, Senior Program Director for Fiscal Sponsorship at Fractured Atlas.
Individual Artist Workshop
Understanding and Leveraging Fiscal Sponsorship for Increased Funding Led by Dianne Debicella, Senior Program Director for Fiscal Sponsorship at Fractured Atlas
Marketing Workshop
Google Analytics 201: Sales Funnels
Led by Austin Auclare, Associate Marketing Director, Shakespeare Theatre Company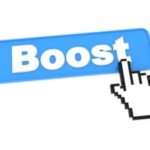 Marketing Forum
Facebook Ads, Digital ROI, and Socialmedia Contests
Led by Steven Dawsoni, Marketing Manager, Woolly Mammoth Theatre

Marketing Workshop
Market Research: Customers are King! Survey's and Audience Understanding
Led by Jen Buzzell, Director of Marketing, Signature Theatre.

Marketing Forum
National Arts Marketing Project Trends and Takeaways
December, 2014 at 12:00PM
Led by Joe Frandoni, AHCMC
Marketing Workshop
Segmenting Your Market with Buyer Personas
Wokshop Presented by Jon-Mikel Bailey, President of Wood Street Inc. A premier local web deisgn and development firm based in Fredrick, Maryland. Learn more and see presentation notes.
Marketing Forum
Strategic Media Relations
Led by Mia Cortez of Adventure Theatre-MTC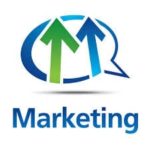 Marketing Workshop
Creating and Compiling Engaging Video Content
Led by Erica Ginsberg, Executive Director of Docs in Progress.
Marketing Workshop
Google Analytics Bootcamp
Led by David Dombrosky, Chief Marketing Officer of Instant Encore.