Data-Driven Marketing Seminar with Ceci Dadisman
Market Smarter, Not Harder: Using Your Own Data For Marketing Success
Overveiw:
Do you look at your Google Analytics data and not know what to do next? Are you not getting the most out of your Facebook advertising campaigns? Do your emails get lackluster open rates?  The key to making your marketing campaigns more successful is using data to deliver the right message to the right person at the right time.
This session will show you how to utilize your patron data for predispositions and propensities in order to target your potential buyers with communications targeted and relevant to each individual recipient.  You will learn how to segment your digital and traditional communications (yes, including direct mail!) to strategically attract and retain audiences.
Participants learned:
See how data can be used to determine interests and propensity to buy
Learn how segmentation can lower costs and maximize results
Discover how you can use messaging variations to engage each segment
Set up strategic communications to allow your patrons to self-select their interests
About Ceci Dadisman: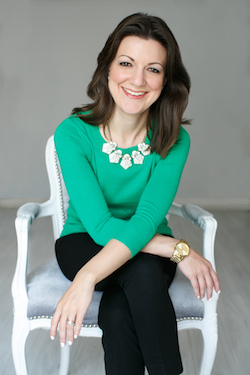 Ceci is a multi-faceted marketing professional with over 10 years of experience successfully marketing the arts, nonprofits, and small businesses utilizing innovative and cutting-edge initiatives. Currently the President of Cardinal + Company, she is nationally recognized as a leader in digital and social media marketing and specializes in the integration of digital marketing and technology into traditional marketing methods.
A frequent public speaker, Ceci's recent and upcoming engagements feature national conference appearances at National Arts Marketing Project, Arts Midwest, and Chorus America in addition to many other local and regional events. Known for her easy-going and vernacular style, she creates open learning environments with an emphasis on information sharing and useful takeaways.
Ceci is passionate about empowering people through marketing and is a contributor to Arts Hacker where she regularly shares timely information and step-by-step tutorials.
A chronic early-adopter, Ceci has a passion for discovering ways that technology can be used to create meaningful arts experiences.  The Curated Arts Experience focuses on collecting real-world case studies about how organizations around the world are using technology to engage the participant or enrich the experience at an arts event.
She is on the National Arts Marketing Project Advisory Committee, the Arts Midwest Conference Professional Development Committee, is the Immediate Past President of Femfessionals West Palm Beach, the Immediate Past President of the South Florida Chapter of the American Marketing Association, and served for many years as the OPERA America Marketing Network Chair.  She is also proud to serve on the West Virginia University College of Creative Arts Visiting Committee.
Ceci was born and raised in Pittsburgh, PA and graduated from West Virginia University with a music degree in vocal performance.  She currently lives in Cleveland, Ohio.