The weekly Culture Spotlight E-blast is Montgomery County's premier arts and humanities newsletter featuring a diverse array of cultural news, events, ticket giveaways and special promotions every Thursday.  
CULTURE SPOTLIGHT SPECS
18,000 opt-in subscribers interested in arts and humanities events and programs in Montgomery County

Features seven events from CultureSpotMC.com each week

Bi-weekly 60-second CultureSpotMC.com television commercial produced in partnership with Montgomery Community Media promoting 6 Culture Spotlight events on The Montgomery Channel (channel 21,) social media platforms, and the CultureSpotMC.com homepage

Click Here to learn more about the CultureSpotMC TV Commercial and how to feature your event.

Learn more about featuring your events in the Culture Spotlight by 

subscribing to MarketPower Today

!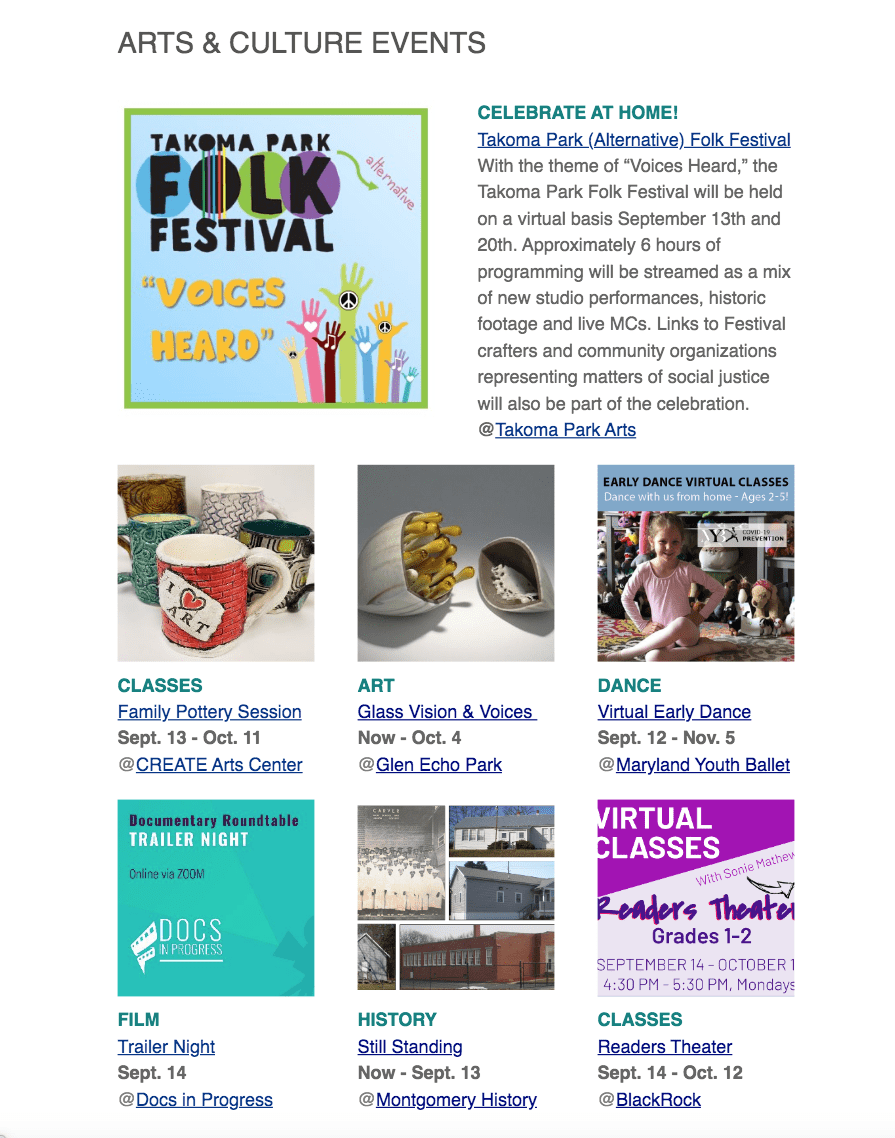 Join the Culture Spotlight Today! Subscribe below