The Arts and Humanities Council of Montgomery County (AHCMC) is recruiting panelists!
Panelists are required to have a professional background in the arts and/or humanities.
AHCMC relies on an array of arts and humanities professionals to serve as grant reviewers, ensuring that funding is distributed to organizations and/or individuals that are most worthy, impactful, and relevant to our community. Panelists are chosen for their expert knowledge of specific arts, humanities and/or cultural disciplines, as well as their management experience, professional knowledge of the sector, and prior panel experience. AHCMC staff makes every effort to ensure the panel is diverse in all respects.  
Panel Process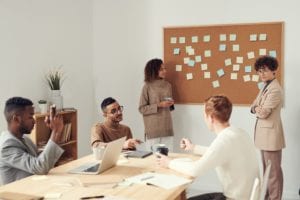 Once selected, panelists are assigned to one of the funding opportunities below.
Wheaton Cultural Project Grants (WCPG),

 information here.


*1-day grant panel*
All panelists receive an individual, virtual orientation before the application review process begins. Panelists are expected to review and score all applications prior to the panel meeting. During the panel meeting, panelists convene as a group to discuss and evaluate all applications. 
Please note: All panel meetings are currently held virtually on the Zoom platform.
Conflict of Interest
AHCMC requires panelists to recuse themselves from all discussions and decision–making related to applications for which a conflict of interest exists. For AHCMC panelists, a conflict of interest exists if any of the following conditions apply:
The panelist is a staff member, consultant, or

B

oard member of an applicant under review.

The panelist has a close personal relationship, i.e. sibling, parent/child, very cl

ose friendship,

with the leadership of an organization under review.

The panelist stands to gain financially from the funding of an application under review.

The panelist feels that they cannot objectively review the application for any other reason.
Compensation
AHCMC offers a $300 stipend for one-day meetings and $400 for two-day panel meetings. Stipends are determined by budget availability and the number of applicants reviewed. A lower stipend denotes fewer proposals reviewed by panelists.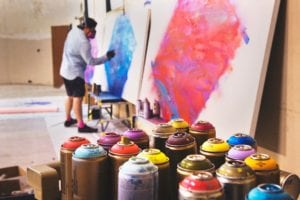 Equity & Inclusion 
With the acknowledgement and understanding that access to resources has been historically limited for certain groups of people, the Arts and Humanities Council of Montgomery County is committed to cultural equity within all funding activities and to serving communities that have been traditionally underrepresented in mainstream funding, discourse, leadership, and resource allocation. Individuals who are interested in panel service should carefully review our Equity & Inclusion statement and be committed to the advancement of equity & inclusion.
Interested?
Email a professional bio and resume to Takenya LaViscount, AHCMC Grants Director. AHCMC panelists are required to have a professional background in the arts and/or humanities. No phone calls please.