Just a snapshot from my weekend, taken with the Hipstamatic app on my phone: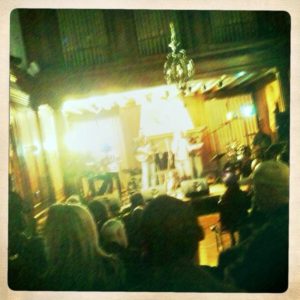 Where in Montgomery County am I?
UPDATE: John P. got it right on our Facebook page — it's the Mansion at Strathmore!
I was there for Friday Night Eclectic with D.C.-based reggae artist Ruth A. Brown. The next Friday Night Eclectic is this Friday with Middle Distance Runner.
Looking for places to go and things to do? Visit DOandGO.org for our complete online calendar. Don't forget to sign up to receive the Do & Go Fun Finder in your inbox every Thursday!