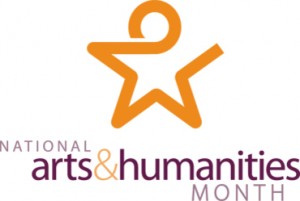 Fall is here and October is National Arts and Humanities Month! What better time than to discover your new hobby? If you've always wanted to paint, write, dance or just create something, this is the month to try it.
Here in Montgomery County, we have an undeniably vibrant cultural community. Working closely with the membership of our Do & Go online calendar, I'm truly amazed at just how many cultural opportunities there are in this county. We have everything from free play readings to orchestra concerts to social dancing to history lectures. There really is something for everyone at every level!
As always, use DOandGO.org as a starting point for arts and humanities activities and events. If you need additional suggestions, visit Americans for the Arts' website and see how you can celebrate National Arts and Humanities Month in style!