It takes a village… to advocate for increased public funding for cultural activities and I'm pleased to say that Montgomery County has an active village of arts and humanities advocates. This year, Montgomery County Arts Advocates (M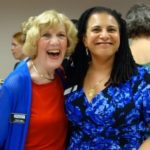 CAA)  has been especially helpful in highlighting the needs and strengths of the County's arts and humanities community. In collaboration with MCAA, the County Executive's office, County Council and AHCMC's board and staff have crafted a strong FY14 budget for the Arts and Humanities NDA.
So, let me be the first to congratulate Montgomery County's arts and humanities advocates for their tireless devotion, for sending emails, attending meetings, bring yet another tasty meal to the County Council Potluck in early April, and most of all for demonstrating culture's vital role to Council members. Congratulations on a job well done!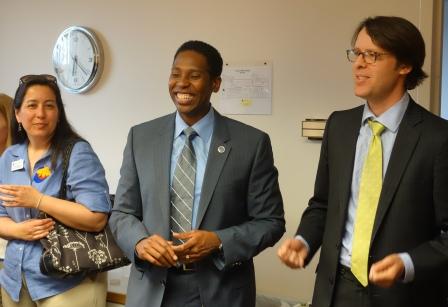 Our collaboration bore fruit on Monday April 29, when the the Health & Human Services (HHS) Committee of the County Council met. At this meeting the HHS Committee demonstrated its on-going commitment to keeping arts and humanities alive and vibrant in Montgomery County by recommending increased funding for FY14.
Chaired by Councilmember George Leventhal, the HHS Committee also includes Council President Nancy Navarro and Councilman Craig Rice, recommended:
• An $120,000 increase to Arts and Humanities NDA allocated as follows:
$2,511,163 Large Organization Grants
$240,000 Advancement Grants
$391,807 Small, Midsize Organization Grants
$349,330 Arts and Humanities Council
Total FY14 Arts and Humanities NDA – $3,492,700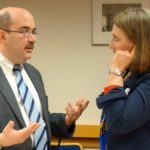 • To support the County Executive's recommendation of $1 million per year for five years for the Cost Sharing CIP to assist arts and humanities organizations with facility construction or improvements, new construction, expansion of a project, renovation of an existing structure or physical plant repairs critical to an organization's arts or humanities mission
• That $200,000, recommended in the Department of Economic Development budget, be managed and distributed by AHCMC to match Executive Ball proceeds. Additionally, if funds remain in this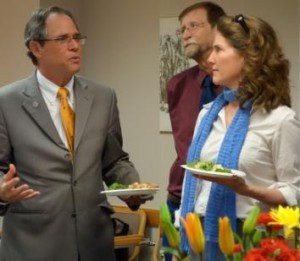 pool after Ball proceeds have been matched, AHCMC can go back to the HHS Committee to discuss using other tools, like power2give, to exhaust the $200,000 pool of matching funds
• That two pools of funds in increments of $100,000 be put on the Council's Reconciliation List and appropriated to the Arts and Humanities NDA should funds be available at the end of the budget session
• That $129,000 in funding for the Public Arts Trust for maintenance and conservation of the County's public art collection remain as recommended in the FY13 CIP
I'm pleased to share this news with you and welcome your comments and thoughts as always. You can contact me at Suzan.Jenkins@creativemoco.com.