Budget Increases Across the Board

On Friday, March 15, County Executive Isiah Leggett presented his proposed FY14 Budget to a packed house at the Executive Office Building. Mr. Leggett noted that, after several years of stormy economic challenges, shared sacrifices and cost cutting within Montgomery County government, the FY14 Budget represents a transition toward better times.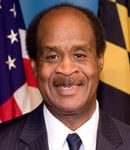 "It's a better day," Mr. Leggett told the crowd, "but not the day we hoped for." Overall, the county budget is proposed to increase by 4.1% with increases proposed for education, fire/police, the arts and humanities, and certain critical services. For more details on the entire budget click here.
Funding for the Arts and Humanities Council is proposed to increase by $120,000 (almost 3.6%), bringing our total proposed budget for FY14 to $3,492,700. While this is not the 14% we asked for, it is greatly appreciated—especially, as our colleagues from social service agencies received flat funding.
Additionally, the County Executive also proposes a $5 Million/5 Year CIP for arts and humanities capital improvement projects and $200,000 for the Montgomery County Cultural Funds for the Arts and Humanities to leverage private sector funding for arts and humanities organizations throughout Montgomery County. The Public Arts Trust received a proposed appropriation of $129,000 for ongoing maintenance and conservation of the County's extensive collection of public art.
In the aggregate, funding for arts and humanities for FY 14 is very positive. When you combine the $200,000 from Economic Development; $129,000 for Public Art; $120,000 for AHCMC's grants and administration and $1M for capital improvement projects.
At the Town Hall Meeting on Friday and in the Advocacy Committee conference call, community members were pleased with the increases but suggested that now might be a good time to ask County Council for more general operating and program support funding.
Consequently, our strategy going forward is as follows:
We have asked for details from the various Montgomery County Government Departments regarding the budget items included in the proposed FY14 budget
We will host an Advocacy meeting with Chuck Short, Special Assistant to the County Executive, on Friday April 12 at 1:30pm at the EOB to hear the CE's intention with regard to the overall budget and his thoughts regarding budget advocacy (see details below)
Once we receive the details from the various Montgomery County Government Departments and hear from Chuck Short, we can collaboratively craft a message and platform to take to County Council
I am also pleased to share with you these other important Advocacy dates:
Join us on April 2, 2013 10AM – 11:30AM at Pyramid Atlantic in Silver Spring for Advocacy 201-Taking Your Advocacy Efforts to the Next Level, a workshop led by John Schratwieser, Executive Director of Maryland Citizen's for the Arts (click here to learn more)
Save the date for the Annual County Council Potluck at 5:30 -6:30PM Wednesday, April 10, followed by AHCMC testimony at public hearing (click here to learn more)
We look forward to working together in the weeks and months ahead. If you are interested in joining the Advocacy Committee, please contact Suzan.Jenkins@creativemoco.com.  Want to make sure you're receiving the latest advocacy news?  sign up here for our Advocacy Alerts and check out the Montgomery County Advocacy Toolkit here.