I don't usually do New Years' Resolutions, but two weeks into 2010, I made a decision: 2010 is my year to stop talking about what I want to do and to actually start doing it, particularly in the arts and humanities. My first project: Start dancing.
While I've been immersed in music my whole life, I've always found dancing fun and have always wanted to take lessons. However, the fact that I couldn't hide behind an instrument or choir folder completely intimidated me, so most of my dancing happened behind closed doors in my room where I taught myself vintage N*Sync and Britney Spears dances. (The choreography for "Oops I Did It Again" is forever ingrained in my head.) Even now, getting onto the dance floor at a wedding is out of the question — unless the DJ's spinning songs with built-in choreography, like "Achy Breaky Heart" or "Thriller."
So in my new "just do it" spirit of 2010, I've started taking hip-hop dance classes at Joy of Motion's Bethesda location and even attended a master class during Dance Bethesda. I also go swing dancing occasionally at Glen Echo Park with friends I've made at a zumba class. And I'm even thinking about joining my newfound hip-hop dance friends in taking ballet classes to learn how to control movement.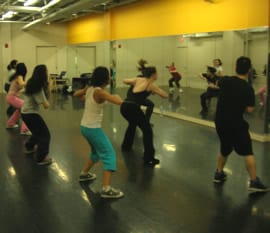 Sure, I look a bit awkward and I'm learning to move in different ways than I'm used to (I'm not that great at following while swing dancing, and watching me try to do a wave in hip-hop is LOL-worthy), but I've finally summoned the courage to try something I've always wanted to – and I'm having fun. And maybe, just maybe, I can get better at it.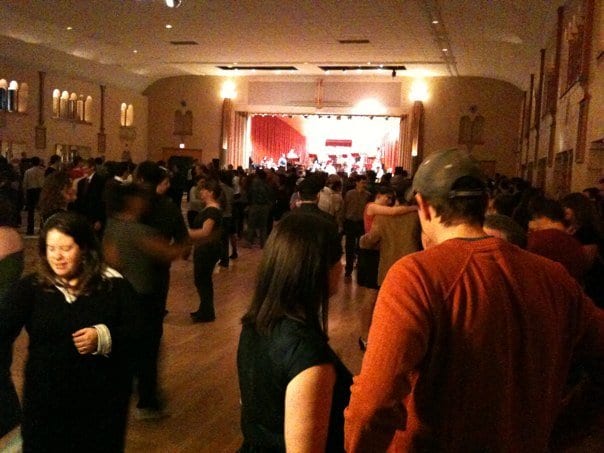 What about you? What classes or activities have you always wanted to try but have never summoned up the courage to?
Need a starting point? Check out the Classes and Workshops category on DOandGO.org!