Every year, AHCMC awards the Ida F. Haimovicz Visual Arts Award to a highschool student who posesses an extraordinary gift for the visual arts.  The honor includes an opportunity to mount a solo exhibition at the Betty Mae Kramer Gallery & Music Room as well as a cash prize of $3,000 to support the advancement of a career in the visual arts.
Below, our 2016 award recipient Zoe Hall discusses her inspirations and shares her experience as this year's winner.

ZOE HALL: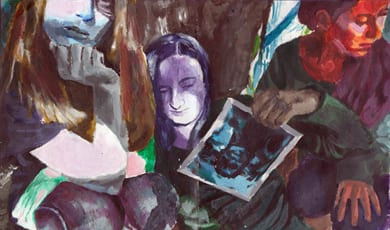 Everyday moments are so fleeting, I often get the urge to preserve any I find particularly moving. Usually I'll be with someone, maybe drinking tea with my mom or lazing around in the basement with my friends.  Then the lighting will be just right, and all of a sudden the person I'm with enters this state of enhanced personhood.  Their expression reveals something about them that isn't usually obvious, and it feels perfectly suited to the environment they're in at the moment.  I think everyone experiences this, and tries to remember it in different ways.  I want to re-create my experience of these moments in painting form, and hope the viewer is able to be similarly entranced by them.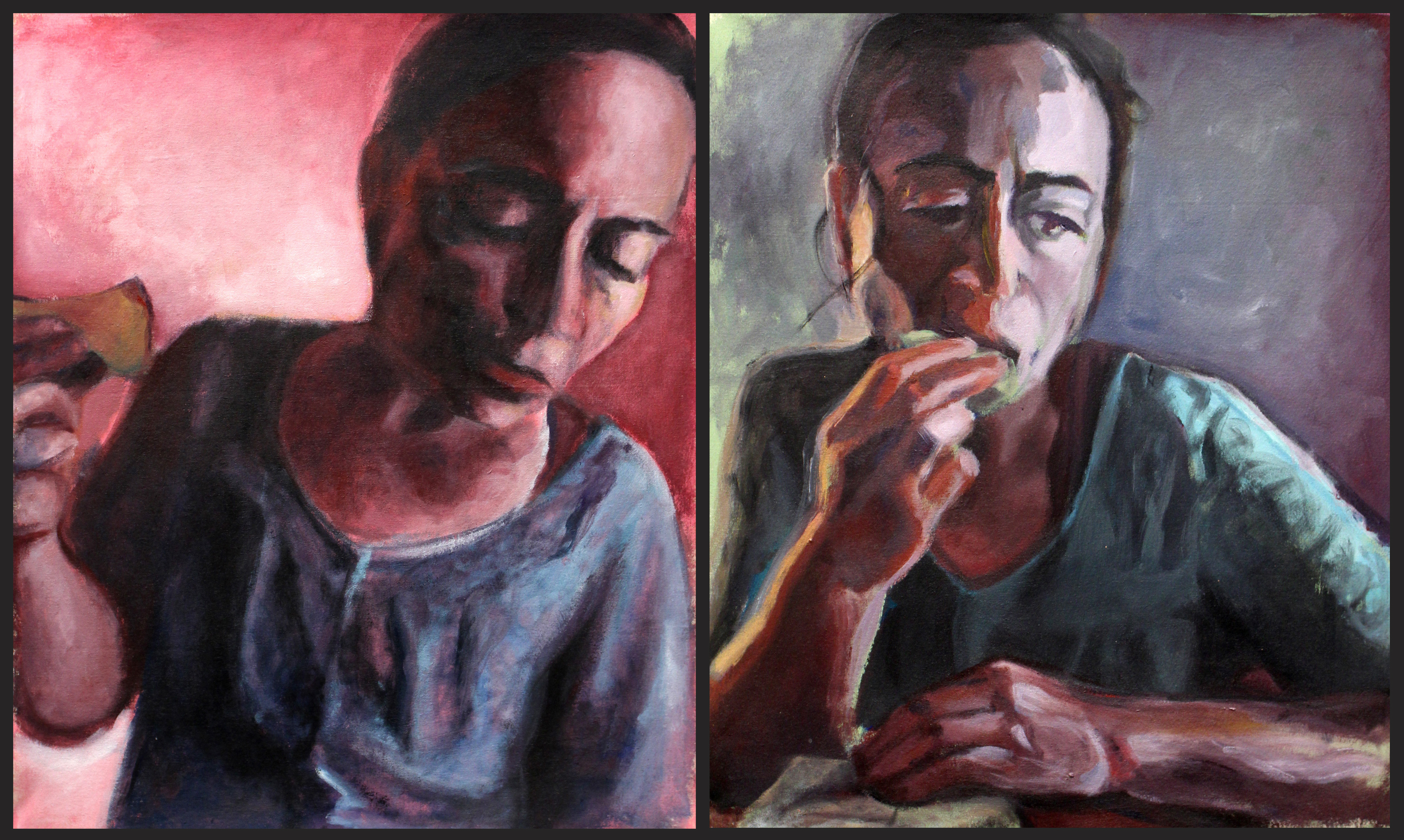 In eighth grade, my teacher urged me to apply to Einstein's Visual Art Center program.  I was skeptical at first, because I couldn't envision what would make an art program so amazing (and worth the long commute).  Attending the VAC's spring art show revealed to me what made the program unique.  I was at first impressed by the quality of the artwork hanging on the walls.  We were then invited to take a tour of the classroom itself, which seemed more like a quirky clubhouse than a classroom.  The walls were plastered in doodles and magazine scraps.  Vintage toys, fake fruit, mannequins, and other still life objects collected in every corner.  I especially enjoyed talking about art with the other students.  One boy showed me a painting of his grandma that represented "sadness," and I remember thinking, wow, that really does look like sadness.  A fellow middle schooler pointed out to me a painting that she liked the color of.  I realized that I wanted to be around kids who liked making and talking about art as much as I did, and the VAC attracted those kids.

I was immediately thrilled to learn about winning this award and having my first solo exhibition. It was at first hard for me to comprehend how art shows work.  I started imagining myself lovingly decorating the walls with odd little doodles and strings of pom poms, as if I were decorating my bedroom. It turns out that most of my time was spent learning how to frame drawings and stretch canvases, which was a lot of work!
In the end, having a cohesive-looking show was all I could ever ask for.  The night of the reception was way beyond my expectations, though.  Everyone was extremely supportive, especially the family of Ida Haimovicz.  I enjoyed meeting the amazing poet Emily Zhang, as well as getting to watch my family and friends react to the what I've been making somewhat discreetly over the years.
In the Basement © 2015 Zoe Hall
I have chosen to attend Virginia Commonwealth University, where I will major in something art-related.  My first year will be in VCUart's Art Foundation Program, where I am excited to try out as many different art forms as possible.  I am interested in everything, so I'm sure to learn something new! I would love to be the art director for a children's TV show, or even the character designer for an animated movie.  I also like the idea of teaching art to a variety of people, inspiring those who don't think they're artistic or encouraging those who are obsessed with art.  I can even see myself as an interior designer, because there still aren't enough cute cafes or cozy restaurants in the world.  In my wildest dreams, I own my own cupcake shop and have chickens.  Probably better to start small, but I do plan on working towards one of these options.