On Wednesday, March 29, the Arts and Humanities Council of Montgomery County (AHCMC), Metro and Montgomery County gathered to celebrate the installation of an old friend, Penguin Rush Hour, a public art mural outside of the Silver Spring Metro Station.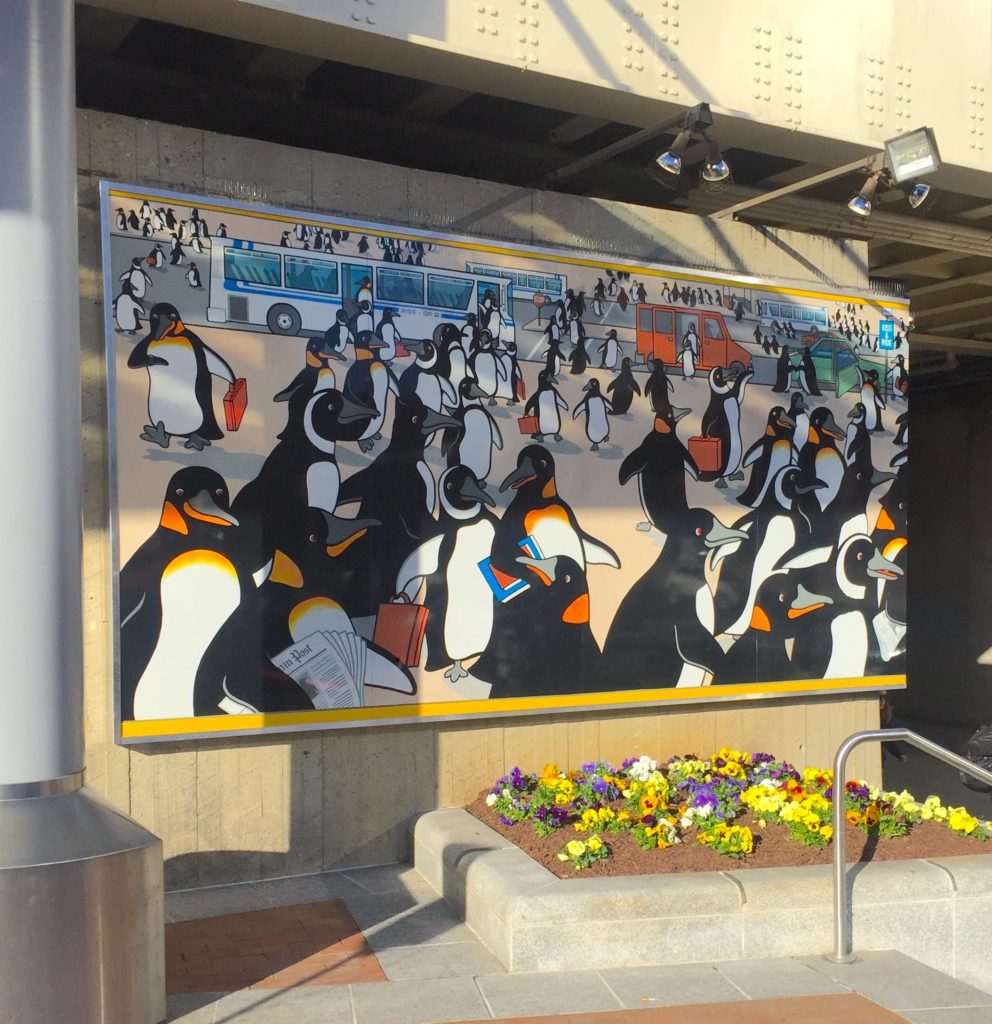 The 100-foot mural, designed by Sally Callmer Thompson, is a whimsical depiction of penguin commuters rushing through the Metro transit. The mural was the result of a 1989 design competition sponsored by Metro to create a temporary mural near the Red Line station. Metro intended to display the original mural for only one-year. Fourteen years later, the mural had become a fixture at the Silver Spring Metro Station.
After years of exposure, the mural needed repairs and in 2005, Silver Spring Regional Center and AHCMC launched "pennies for penguins" to help restore the work. The 25-panel mural returned to the community as a permanent piece of Montgomery County's public art collection, which includes 258 artworks and approximately 500 works on paper.
What I love about public art is that, unlike art that is viewed intentionally by going to a specific exhibit, public art is experienced where many people might not expect to find art, and through those shared public experiences, a lasting connection to that community, and the artwork itself, can be formed. –Sally Callmer Thompson
The celebration included CEO of AHCMC Suzan Jenkins, County Executive Isiah Leggett, Council President Roger Berliner, Councilmember Tom Hucker and WMATA Board Member Kathy Porter.
"I'm happy to be here today to see an old friend return to its home in Silver Spring," said Councilmember Tom Hucker, who represents Silver Spring. County Executive Isiah Leggett said, "We've done a great many things that have been important for our community. But I tell you everywhere I go, people stop and say to me – 'When are the penguins coming back?'"
Well, the penguins are back and residents and commuters are delighted at their return!
See more moments from the return of the penguins here.