Opening Reception:
Thursday, September 19, 2019
6-8 p.m.
Show Dates:
September 13 – November 8, 2019
Gallery Hours:
Monday – Friday, 10 a.m. – 6 p.m.
Featured Artists Include:
Hsin-Hsi Chen, Alyscia Cunningham, Hedieh Javanshir Ilchi, Shana Kohnstamm, Mariama McCarthy, Nicole Salimbene, Rosa Vera, Arpitha Parthasarathy, PhD.  

The Arts and Humanities Council of Montgomery County (AHCMC) is pleased to celebrate the opening of BOUNDLESS with a public reception at the Betty Mae Kramer Gallery and Music Room on September 19, 2019, from 6-8p.m. BOUNDLESS features the work of eight women artists of diverse backgrounds. Each artist interprets the concept of boundlessness through a variety of media including installation art, photography, 3D sculpture, paintings, scratchboard art, textiles and video media.   
"We are excited to showcase such an innovative and inspiring exhibition by eight female artists based in Montgomery County," says Suzan Jenkins, CEO of the Arts and Humanities Council. "Their work pushes the boundaries of artistic practice, process, subject matter, skill, and revelation. Audiences will be able to experience the many ways these artists illustrate their interpretation of "boundlessness" and then explore what the term means to them."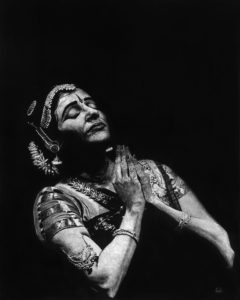 Curated by Tonya Jordan, AHCMC's Public Art Manager and Mariza Avila, the artists were selected through a search of Montgomery County artists on the Maryland State Arts Council's artist registry.    
"We were so thrilled to see such an amazing offering of great work by women artists in this registry!", stated AHCMC's Public Art Manager, Tonya Jordan. "It was truly a challenge making decisions about whose work best represented the concept through subject matter, process, technique and mastery in a given medium."  
The opening reception for BOUNDLESS will be held Thursday, September 19, 2019 from 6-8 p.m. at the Betty Mae Kramer Gallery and Music Room (1 Veterans Place, Silver Spring, MD 20910). This event is free and open to the public. Tickets can be reserved at https://boundlessexhibition.eventbrite.com. The exhibition will be on view September 13 – November 8, 2019.  
For more information about the artists and images of the opening reception click here.
### 
About the Kramer Gallery
Kramer Gallery is the first and only art gallery dedicated specifically to showcasing Montgomery County's emerging and mid-career visual artists. The gallery is managed and operated by the Arts and Humanities Council of Montgomery County, in collaboration with the Montgomery County Government. Located at 1 Veterans Place, Silver Spring Maryland with standard operating hours on Monday – Friday from 10 AM – 6 PM. The gallery is free and open to the public. For additional information, please visit us at www.bettymaekramergallery.com