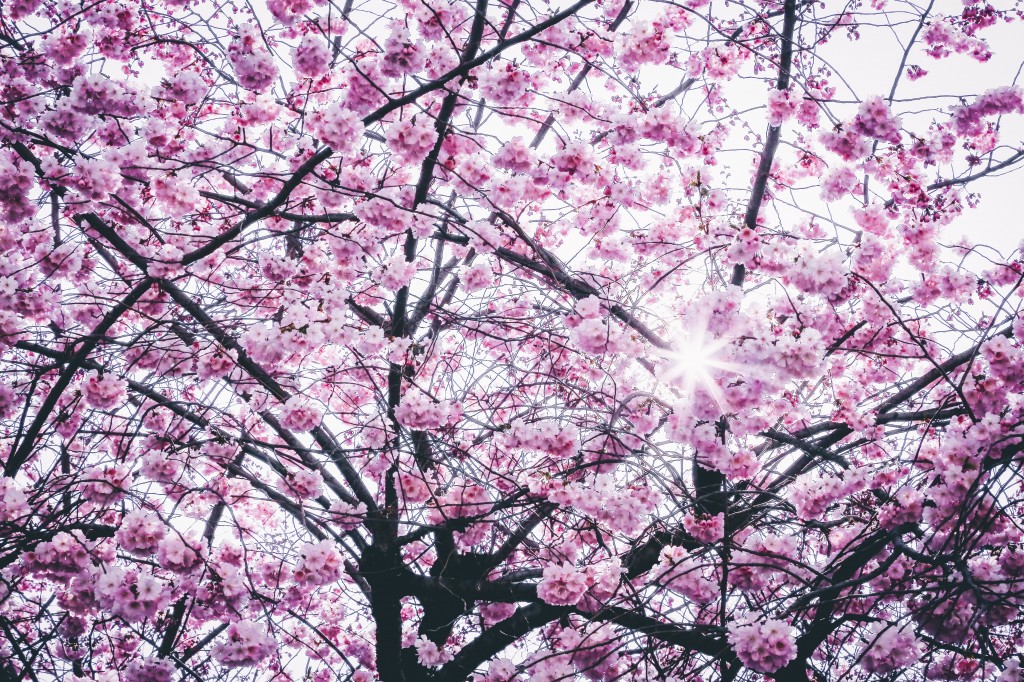 I love spring. That time of budding cherry blossoms, pansies and tulips always makes me smile. But along with the beautiful gardens, my life becomes fraught with the sneezing, watery eyes and stuffy sinuses known to all of us with seasonal allergies. However, I get through it. I adapt to the change in seasons with a combination of self-care and the support of my trusted Zyrtec. Each year, I get just a little better at adapting by adjusting my treatment for the onslaught of old and new allergens, allowing me to enjoy one of my favorite times of year.
You could say, the shift in my springtime behavior supports a basic Darwinian premise: adaptation is critical to survival. When people cannot adapt, they cannot thrive. It seems to me that much of the senseless violence around the world — with no reverence for life — is a rejection of our changing and widening communities and a failure to adapt. Neither violence or denial can refute the fact that our communities are changing, have changed, and will continue to change. While the onslaught of rejection may seem enormous, we also see the fight for equity worldwide is forceful and unrelenting. Change is hard. We may sneeze, but we can adapt. We must.
Part of adapting to new environments involves the collection of data. You have to know you're treating allergies and not a cold. As public arts funders and united arts funds work to ensure the health, longevity and, relevancy of arts and cultural communities around the world, they are asking questions about their constituents and gathering data about equity, access, and inclusion. Some of these inquiries may not be comfortable to answer. For instance:
how can communities find a balance between supporting legacy institutions and art forms while also accelerating the growth of small and midsize groups, art forms and individual artists who are reflecting the changing community interests?
Some funders are answering this question through straightforward strategies like 
proposing to link money to diversity
. Others are 
layering a lens of equity and diversity on their practices and guidelines, impacting how their organizations operate
. In Montgomery County, a county dubbed 
one of the most diverse in the nation
, this question is critical. As the landscape of the county and the arts and humanities sector shifts, the funding paradigms must also change and adapt to our expanding community.
This summer, AHCMC will be hosting 
community listening sessions
around the county to hear the needs of our cultural sector. These sessions will inform equity-focused and impact-driven modifications to our guidelines and programs that support the continued growth of an inclusive and holistic portfolio of constituents in Montgomery County. We will be seeking community input and engagement on how AHCMC's support can:
Better foster culturally vibrant and sustainable communities
Help organizations develop and engage audiences – placing elders and the next generation of artists, arts leaders, and audiences at the center of their work
Promote access, racial equity and diversity
Support creativity by building organizational and community capacity
Ensure traditionally under-resourced communities have access to arts and humanities programs and institutions
Provide professional development offerings that heighten community impact
Your feedback will not only influence policy, but it will also impact the future growth of Montgomery County's arts and humanities sector. At the end of the day, our goal is to address these critical questions: What are the costs to the community if cultural equity is not supported? And, if the Arts and Humanities Council — the largest area arts funder — does not intentionally cultivate the next generation of diverse arts organizations and audiences, who will? The answers to these questions may very well help us avoid another Ferguson, Parkland, Christchurch New Zealand or any other senseless act of violence tied, at its core, to intolerance.
In Montgomery County we will adapt to our changing community and get a little better at it every year as we enjoy all the seasons in our funding cycle. We look forward to listening, learning and adapting, together with you.