Dear Colleagues, 
December 2021 is upon us, and the Arts and Humanities Council of Montgomery County could not be prouder of our creative sector! We began the year with numerous uncertainties and more questions than answers and yet, all of you faced every challenge head-on, finding the solutions that work best for your work. We see you continuously adapting, flexing and growing in new and exciting ways, and encourage you to keep going! Please continue asking questions, confronting norms, and embracing discomfort in the unknown. Experiment with fresh ideas, methods, and strategies as we move forward into a new year together. Most importantly, please take time this holiday season to rest, reset, relax, and enjoy time with your family and friends.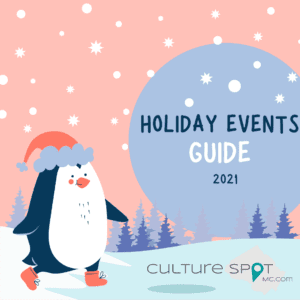 This time of year always buzzes with excitement. but 2021 feels doubly energized because so many of our favorite holiday activities have reopened. Our creative community is bursting with ways to celebrate the season! From classics such as A Christmas Carol at Olney Theatre Center and the Holly TrolleyFest with The National Capital Trolley Museum to unique experiences like Cool Yule with Integriti Reeves presented by Arts on the Green and Equal Rights Night – Nutcracker with a Twist produced by Akhmedova Ballet Academy there are fantastic programs across the county to choose from. So, whether you are planning a special date night, a family-friendly outing, or a night out with friends, check out CultureSpotMC's Holiday Events Guide to explore all kinds of festive fun.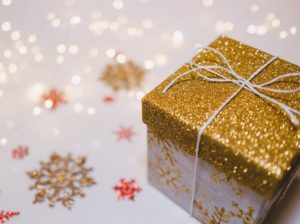 As you celebrate, consider buying local. Gift-giving is often a tradition in many households, and while we know there are thousands of places to shop, we have to say… purchasing from our cultural sector is the way to go! Perhaps your loved one adores one-of-a-kind artworks or creating crafts with someone special. Or maybe they prefer new experiences and making memories that will last a lifetime at an incredible event or performance? Either way, you know them best. Go outside the box this year and gift the unexpected. Your family, friends, and local cultural community will thank you.
At the end of the day, we are taking this time to give thanks to and promote the arts and humanities practitioners, administrators and professionals that make Montgomery County an incredible, creative, and art-filled community. We hope you will join us in enjoying all our county has to offer and sharing it with those who are most near and dear to you this holiday season.  
Be well, stay safe, and get ready for an exciting New Year!